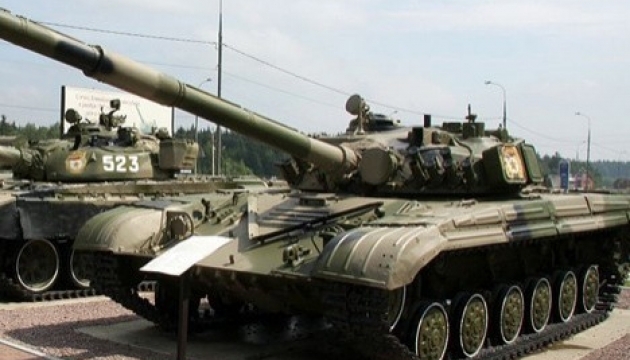 Ukroboronprom to supply 50 T-64 tanks abroad
Ukraine's state-owned Ukroboronservice enterprise has signed a contract with a foreign customer for the overhaul and supply of 50 T-64BV-1 main battle tanks, and the work will be conducted at Kharkiv Armor Repair Plant
KYIV, February 13 /Ukrinform/. Ukraine's state-owned Ukroboronservice enterprise has signed a contract with a foreign customer for the overhaul and supply of 50 T-64BV-1 main battle tanks, and the work will be conducted at Kharkiv Armor Repair Plant, the press service of the Ukroboronprom State Concern has reported.
"The signing of the contract is a serious step by the concern to promote this tank on the world arms market. The T-64 is considered the tank of a strategic breakthrough and has not been supplied to foreign markets until now. The contract has been signed to fulfill the decisions of the concern's leadership to extend supplies of armored vehicles for the needs of foreign customers," the director of the division of armored, automobile, engineering and special equipment at Ukroboronprom, Vadym Fedosov, said.
He said that in terms of a number of tactical and technical characteristics, such as firepower, protection and maneuverability, this tank is superior to the T-72. Moreover, in terms of the "price-quality" criterion the upgraded T-64s are ahead of their foreign analogues.
He also said that due to a large number of T-64 tanks in Ukraine their sale on foreign markets is more profitable to the country than recycling.
Fedosov said that after the signing of the contract Kharkiv Armor Repair Plant would increase production to nearly UAH 100 million. This will create new opportunities for the company in 2014. First and foremost, the number of jobs will grow: the number of employees at the plant will rise by 20% compared to 2013.
ap