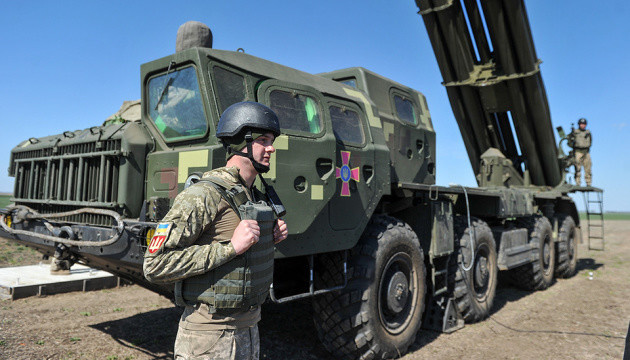 Ukraine implementing strategy for development of missile and rocket weapons
The Ministry of Defense of Ukraine is consistently implementing a strategy for the development of missile and rocket weapons for the Armed Forces of Ukraine.
At the request of the Ministry of Defense, the country's defense companies have successfully completed preliminary projects as part of their efforts to create a medium-range anti-aircraft missile system, the ministry's press service said referring to Minister Andriy Taran, according to Ukrinform.
"Currently, the issues of launching research and development works and financial planning are being addressed. As expected, the weapons will be capable of providing a cover for groupings of troops and critical infrastructure sites from enemy warplanes, helicopters, and UAVs. The system must also be able to perform missile defense tasks: to down ballistic missiles and, if necessary, surface and ground targets," Taran was quoted as saying.
The Luch Kyiv Design Bureau SE and the Pivdenne Design Bureau SE are involved in the projects, the statement says.
These projects are part of the target medium-term programs for the development of armaments, military hardware, and the defense industry.
As Ukrinform reported earlier, on January 22, following a visit to strategic enterprises of the national rocket and space industry – Pivdenmash and Pivdenne – Defense Minister Andriy Taran announced that the Ministry was ready to increase funding for promising projects within the missile program.
im