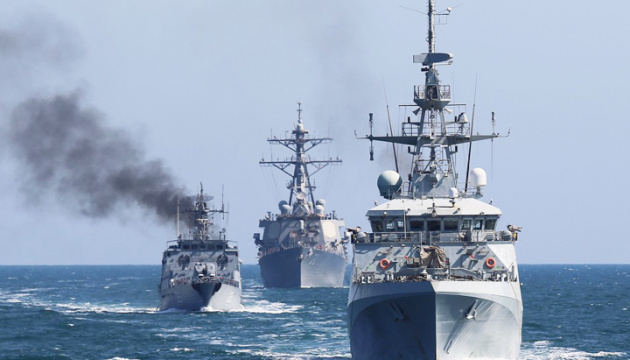 Repulsing attack at sea: First block of exercises practiced at Sea Breeze 2021
International tactical groups have practiced the first block of training elements at the Sea Breeze 2021 exercise, the Ukrainian State Border Guard Service has reported.
"Transferring cargo, towing an emergency vessel and disembarking inspection teams, forming convoys of ships, navigation in lines, signaling and control of civil navigation – this is the main list of exercises practiced before the second part of the maritime component - free play," the report said.
The element of repelling the attack of high-speed small boats was practiced at the exit from the base point, and artillery fire on surface and air targets was practiced in a respective range.