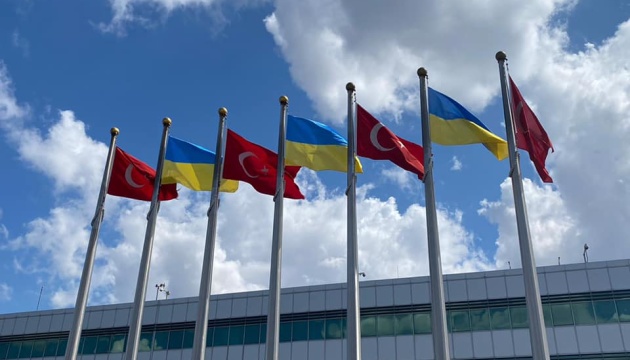 Foreign minister explains why Ukraine buying Turkish drones
Combat UAVs, which Ukraine has bought from Turkey, are needed primarily to deter Russia and to defend itself, not to attack. However, Ukraine is ready to use UAVs if Russia starts a large-scale conflict.
"Drones are needed to deter Russia. It will think twice before plotting an escalation or a large-scale attack on Ukraine. And it's not just about UAVs, it's about any kind of military weapons that Ukraine buys. We buy drones and other weapons to defend ourselves, not to attack… Russia makes efforts to prevent countries from selling weapons to Ukraine. Russia wants to weaken Ukraine. The weaker we are, the more opportunities Russia will have to impose something it wants to," Minister of Foreign Affairs of Ukraine Dmytro Kuleba told journalists today following the Antalya Diplomacy Forum, an Ukrinform correspondent reports.
According to the minister, combat drones, like other weapons, play an important role in deterring Russia.
The minister praised Ukraine–Turkey cooperation in the military-industrial complex, in particular in the field of UAVs.
"Turkish drones are very good. Turkey does not succumb to Russia's pressure. This is a country that has self-esteem and respect for other countries. And our agreement [on UAVs] benefits both parties. Strategically, we want to achieve two goals: equipping Turkish drones with Ukrainian engines and localizing wire production in Ukraine. We are working with Turkish partners in both areas, we are successful in this," Kuleba said.
As a reminder, a new batch of Bayraktar TB2 unmanned aerial vehicles for Ukraine is being assembled in Turkey.
Turkish drones have proved their effectiveness in hostilities in Syria, Libya, and Nagorno-Karabakh region.
ol