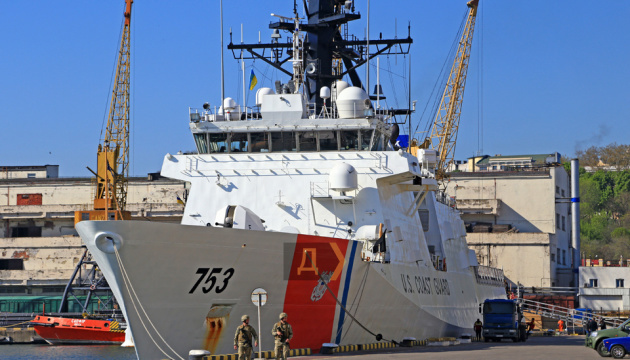 U.S. Coast Guard's cutter Hamilton enters Odesa port
On Monday, May 10, U.S. Coast Guard's cutter Hamilton has entered the port of Odesa.
"U.S. Coast Guard's cutter Hamilton has pulled into Odesa for a scheduled port visit after completing interoperability exercise with the Ukrainian Navy and the Ministry of Defense of Ukraine," U.S. Naval Forces Europe-Africa/U.S. Sixth Fleet posted on Twitter.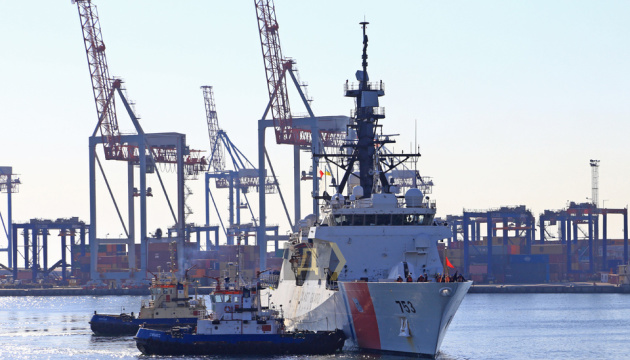 As reported, Grigory Kuropyatnikov, the flagship of the State Border Guard Service of Ukraine, and United States Coast Guard's Hamilton ship practiced joint exercises at sea for two days, on May 8-9. At the same time, three Russian ships carried out dangerous maneuvers nearby and created obstacles for training: announced the sudden closure of areas for navigation, created a navigational hazard, and traditionally left unanswered requests for compliance with international safe navigation standards.
ol