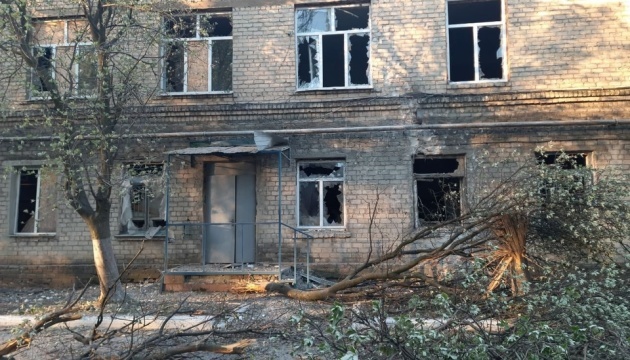 Occupiers shell frontline Krasnohorivka town, damaging a hospital
The occupiers fired on the town of Krasnohorivka, Donetsk region, damaging a hospital.Короче
"Yesterday at 11:30 p.m., in violation of all humanitarian law norms, Russian-terrorist forces shelled the town of Krasnohorivka, damaging a hospital located at 1A Nakhimova Street, as well as neighboring buildings that were blacked out. An ambulance was also damaged in the shelling. Forty-five civilians were being treated at the hospital during the shelling. Fortunately, no one was injured," the 28th Separate Mechanized Brigade named after the Knights of the First Winter Campaign posted on Facebook.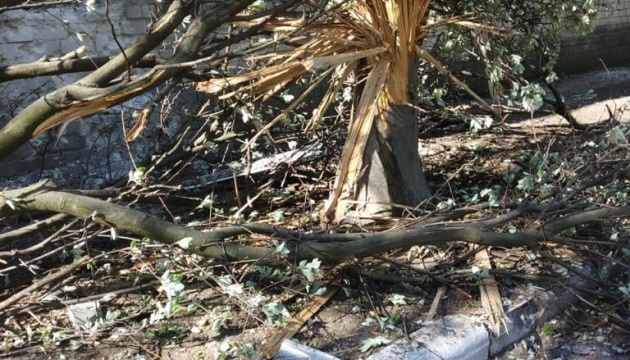 As the Marinka Town Military-Civil Administration posted on Facebook, the police conduct an investigation, while the administration eliminates the consequences of the shelling.
National Police qualified the shelling of the hospital in Krasnohorivka town, Donetsk region, as an act of terrorism under Part 1 of Article 258 of the Criminal Code of Ukraine.
As reported, the armed formations of the Russian Federation violated the ceasefire in the Joint Forces Operation area six times on May 4.
оl