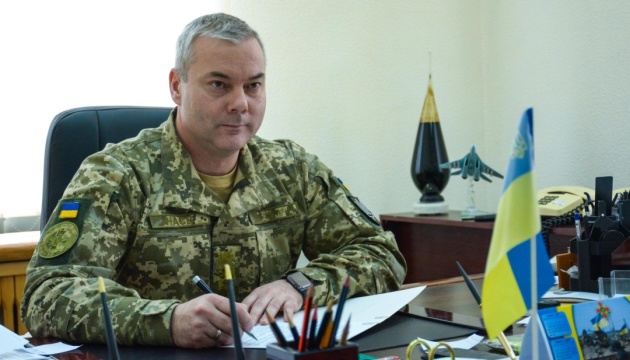 No threat of Russian invasion of Ukraine at the moment - Nayev
Commander of the Ukrainian Joint Forces, Lieutenant General Serhiy Nayev has said he does not currently see a threat that the Russian Armed Forces will invade Ukraine, but warned that the danger of such a threat remains.
He said this in an interview with the ArmyInform news site, according to Ukrinform.
"The danger of such a threat exists in all directions around the state border. But the threat has a certain degree, there is an immediate threat, there is a potential threat. Therefore, the danger in the military language is always around the state border, but the level of threat at the moment does not pose a direct threat of invasion of Ukraine," he said.
When asked whether the allies could be involved in the defense of Ukraine, Nayev noted that only the Ukrainian Armed Forces and other components of the domestic security and defense forces could be used.
"There are no other forces, including those of our partner states. We always rely only on our own strength," he said.
op