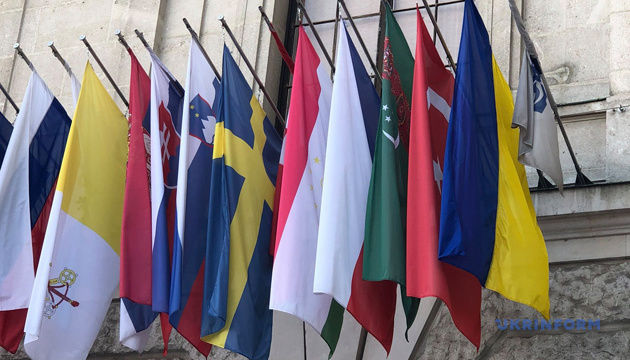 U.S. at OSCE accuses Russia of disdaining SMM's mandate
The OSCE Special Monitoring Mission to Ukraine (SMM) faces considerable impediments to its movement in Russian-controlled territory of Donetsk and Luhansk regions, which is a clear demonstration of Moscow's disregard for the Mission's mandate.
Acting Deputy Chief of the U.S. Mission to the OSCE Elisabeth Rosenstock-Siller said this during an online meeting of the OSCE Permanent Council in Vienna on Thursday, April 22, according to an Ukrinform correspondent.
"93% of the reported movement restrictions were recorded in Russia-held territory, a clear demonstration of Moscow's disdain for the Mission's mandate," she said.
At the same time, the American diplomat noted that, despite the restrictions, the SMM continued to deliver the impartial reports providing an accurate view of the situation on the ground. In particular, she pointed out that the Mission's reports did not support Russia's allegations of a Ukrainian military buildup – allegations Russia used to justify its aggressive posturing along Ukraine's border, in occupied Crimea, and in nearby waters in the Sea of Azov and the Black Sea.
According to Rosenstock-Siller, the civilian communities of eastern Ukraine suffer as negotiations remain at an impasse. Separately, she pointed out that Russia refused to direct the opening of entry-exit crossing points it controls along the contact line placing additional burdens on civilians.
ish