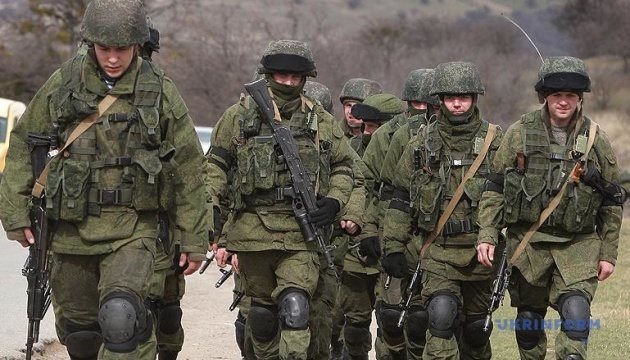 Russian troop numbers near Ukraine's borders not sufficient for large-scale offensive - ICG
The number of Russian troops, currently concentrated near Ukraine's borders, is not sufficient for a full-scale offensive, analysts from the International Crisis Group (ICG) have said.
According to them, there appears to be little likelihood of an imminent resurgence of the bloody fighting that shook Donbas, a swathe of eastern Ukraine, in 2014 and 2015.
"Troop numbers and postures, although worrying, do not fit the template for an invasion," the statement reads.
The ICG believes that Russia's recent troop movements and rhetoric suggest it may be growing frustrated, and perhaps is trying to squeeze Ukraine into making concessions.
"Moscow may hope that a combination of force build-up and Russian rhetoric about "protecting citizens" will make Kyiv think twice about responding if Russian-backed forces, unbound by the ceasefire as it dissolves, seek tactical advantages," the statement reads.
Ukrainian Defense Minister Andrii Taran said on April 10 that the real goals of Russia's military build-up near Ukraine's borders could be to increase pressure on Ukraine so that it makes concessions in the negotiation process and to demonstrate the readiness to use force.
President Volodymyr Zelensky noted that Ukraine was ready for a Russian invasion, which could happen at any time.
Earlier, Commander-in-Chief of the Ukrainian Armed Forces Ruslan Khomchak said in his speech in the Ukrainian parliament that Russia had deployed 28 battalion tactical groups along its state border with Ukraine, as well as in the temporarily occupied territories of Ukraine and Crimea, which poses a potential threat to Ukraine's national security.
op