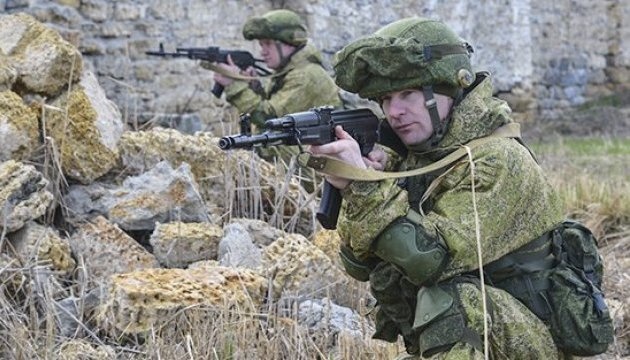 Russian units, which fought in Ossetia and eastern Ukraine, redeployed to Crimea
Russia's Defense Ministry announced that divisions of the 58th Russian Army went to the occupied Crimea, where they will take part in so-called exercises.
Divisions of the 58th Army of the Southern Military District of Russia, with a permanent location in the North Caucasus and headquarters at Vladikavkaz, took part in training and combat missions at the Opuk training area in the occupied Crimea, Ukrinform reports with reference to Interfax.
Moreover, from April 19 to October 2021, Russia will close parts of the Black Sea for warships and state vessels of other countries, motivating this decision by the conduct of military exercises.
The Ministry of Foreign Affairs of Ukraine called it a violation of the sovereign rights of Ukraine.
As a reminder, the 58th Army of the Russian Ground Forces took part in the Russian-Georgian war in South Ossetia in 2008. In 2014, divisions of the Army participated in the Russian-Ukrainian war in eastern Ukraine.
ol