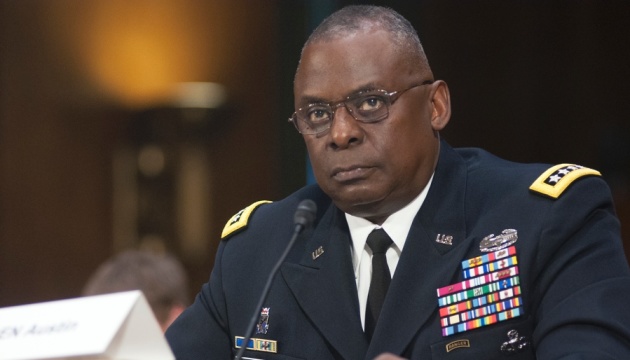 Austin condemns escalations of Russian aggressive actions in eastern Ukraine - Pentagon
U.S. Secretary of Defense Lloyd Austin has condemned Russia's aggressive and provocative actions aimed at escalating the armed conflict in eastern Ukraine, the Pentagon has reported, following a phone call between the defense ministers of the United States and Ukraine.
"Secretary Austin reaffirmed unwavering U.S. support for Ukraine's sovereignty, territorial integrity, and Euro-Atlantic aspirations. He condemned recent escalations of Russian aggressive and provocative actions in eastern Ukraine and offered condolences to [Ukrainian Defense] Minister [Andrii] Taran on the deaths of four Ukrainian soldiers on March 26," the report reads.
In addition, Secretary Austin reiterated the U.S. commitment to building the capacity of Ukraine's forces to defend more effectively against Russian aggression.
According to the latest data, Russia is moving troops and military hardware to its border with Ukraine. At the same time, Russian-backed forces in certain districts of Donetsk and Luhansk regions continue to violate the ceasefire.
Photo: Carlos Bongioanni/Stars And Stripes