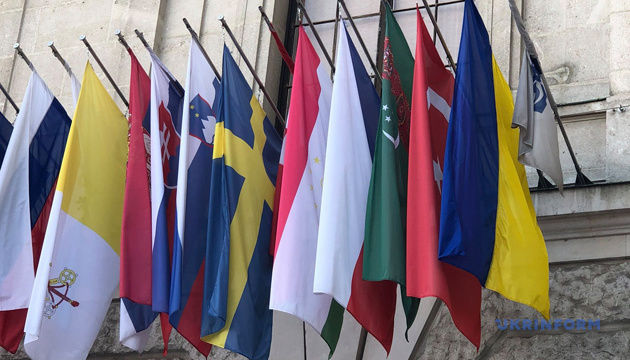 Ukraine at OSCE: Russia's willingness to fuel conflict growing
The increase in armed provocations by the Russian occupation forces in Donbas proves Moscow's willingness to fuel the conflict it has begun.
"The recent developments on the ground prove that Russia's willingness to maintain and fuel the armed hostilities is only growing. Since the last meeting of the Permanent Council, one Ukrainian serviceman was killed by sniper fire at the line of contact in Donbas on 21 January, and two were heavily wounded on 25 and 26 January," Yevhenii Tsymbaliuk, Permanent Representative of Ukraine to the International Organizations in Vienna, said at the OSCE Permanent Council meeting on January 28.
The Ukrainian diplomat noted that the number of ceasefire violations by the Russian armed formations, including with the use of Minsk-proscribed weapons such as 120mm mortars, has significantly grown.
"On 23 January, the SMM reported the highest number of ceasefire violations in one day since 27 July 2020. We fully share the Mission's assessment that this spike shows that the security situation in areas along the contact line can deteriorate suddenly. Last week, the SMM spotted 50 weapons in violation of withdrawal lines, all of them in Russia-occupied areas," Tsymbaliuk said.
Ukraine's Permanent Representative called on the Russian side "to reverse immediately this negative trend" and to stop denying its role as occupying power in Crimea and parts of Donbas.
ol