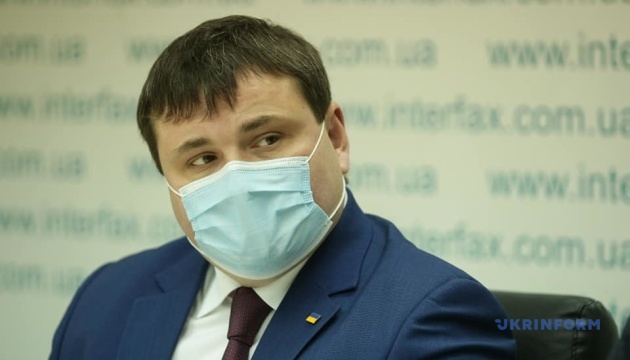 Ukroboronprom head approves new structure of defense conglomerate
Director General of Ukroboronprom Yurii Husiev has approved a new structure of Ukraine's state defense conglomerate.
He announced this during a round-table discussion entitled "Analysis of the reform of the defense industry and the state defense order," Ukroboronprom's press service reported.
According to the report, the approved structure of Ukroboronprom provides for the creation of a unit for innovation, science and technology. A respective order was signed on December 23. A competition for the position of director of the new unit will also be announced in the near future.
"It will be a unit that will coordinate issues related to scientific and technological development and innovation. We have the huge potential of the developments of design bureaus of state enterprises," Husiev said.
On December 21, Husiev signed an order to begin the corporatization of Ukroboronprom. The reform envisages that the 65 most promising enterprises of the conglomerate will be merged into a new state defense holding. Sectoral business units will be established in the form of joint-stock companies that will be united in the following areas: aircraft repair, armored vehicles, radar systems, marine systems, high-precision weapons, ammunition and special-purpose chemicals.
The creation of the holding company and sectoral business units should be completed in 2021. A new model of corporate governance will be introduced in accordance with the principles and recommendations of the Organization for Economic Cooperation and Development (transparency, accountability, independent governance, control). The activities of the management holding and sectoral business units will be controlled by supervisory boards.
op