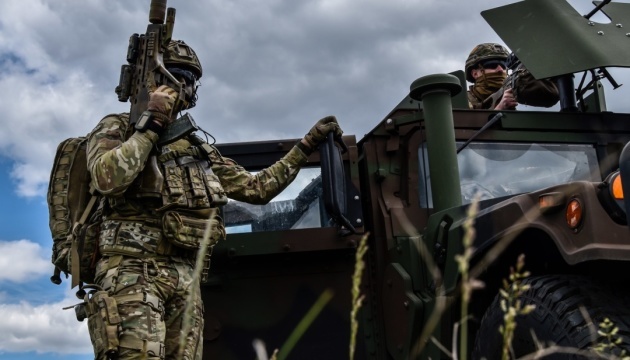 Ukrainian troops hold drills to destroy enemy drones on border with Crimea
At one of the training grounds in Kherson region, the air defence units of the Joint Forces Command of the Armed Forces of Ukraine hold drills to protect critical infrastructure from enemy drones.
"In order to improve the skills of shielding critical military and civilian infrastructure from the actions of small enemy UAVs and to maintain practice of our air defence units on the border with Crimea, the drones rise into the sky day and night for training purposes. If the work in the unit is competently organized and the personnel is well trained, it is absolutely possible to destroy even such a small target. A clear division between the available forces and means intended to combat UAVs allows visually detecting an enemy drone, its parameters and hitting the target in the shortest possible time," said Serhiy Nayev, the Joint Forces Commander.
As Joint Forces Command Spokesperson Yevhen Sylkin noted, all air defence units on the border with Crimea constantly hold training in their free time.
ol