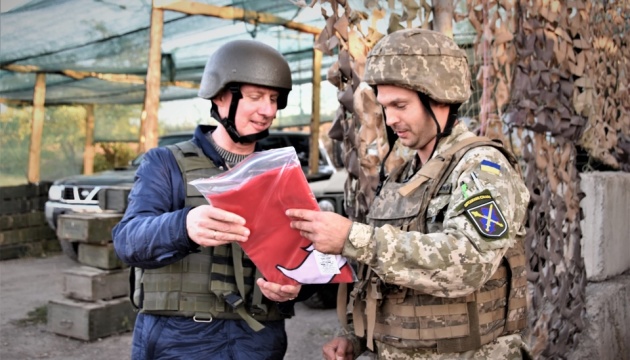 Lithuanian delegation visits Donbas
A Lithuanian delegation headed by Ambassador to Ukraine Valdemaras Sarapinas has met with representatives of the Ukrainian Joint Forces command in Donetsk region, the press service of the Joint Forces Operation (JFO) headquarters has reported.
"During the meeting, the parties visited a brigade of the Skhid (East) Operational and Tactical Group. During the briefing, the commander of the combat brigade visually and in detail acquainted his Lithuanian military colleagues and embassy representatives with the situation on the contact line in the area of responsibility of his combat units. In addition, the Lithuanian delegation visited the brigade's battalion, where it got acquainted with the status of implementation of the [ceasefire] agreements that came into force on July 27, 2020," the report reads.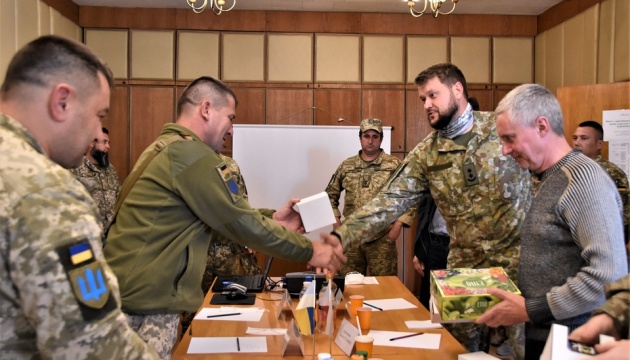 According to the report, the parties discussed the instances of targeted shelling of Ukrainian positions, the equipment of engineering positions by the enemy and large-scale fires caused by the insidious activities of the occupying forces. The commander of the Lithuanian military training mission in Ukraine, Lt. Col. Tomas Matulevicius, had the opportunity to discuss issues related to the training of the Ukrainian military.
Representatives of the Lithuanian Armed Forces and the Lithuanian Embassy in Ukraine noted that the biggest destabilizing factor in the situation in Donbas is the Russian Federation. The Lithuanian side expressed its support for the Ukrainian Joint Forces and stressed that the training mission for the Ukrainian military would continue.
op