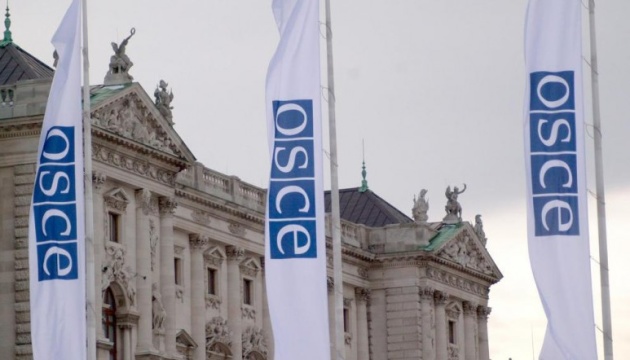 OSCE spots new trenches and upgrades to invaders' existing positions in Donbas
Russian-occupation forces, during a complete and comprehensive ceasefire, are digging new trenches and using the ceasefire regime to strengthen their positions.
According to a report of the OSCE Special Monitoring Mission (SMM) issued on September 14, new trenches were spotted near the settlements of Zaitseve, Lozove, and Molodizhne.
"In the non-government-controlled territory of Ukraine, engineering work to create new positions and strengthen existing ones was spotted. In particular, on September 11, in Zaitseve (50km north-east of Donetsk), the UAV also spotted for the first time a 40m-long trench running from the backyard of a civilian house in a north-westerly direction, assessed as being used by the armed formations. Also on the same day, the UAV spotted for the first time upgrades to an existing position near Lozove (non-government-controlled, 52km north-east of Donetsk), assessed as belonging to the armed formations," the report reads.
In addition, on September 12, near Molodizhne (63km north-west of Luhansk) and about 250m south of the disengagement area near Zolote (government-controlled, 60km west of Luhansk), an SMM patrol recorded a new 5m-long trench. On September 13, about 5km east-south-east of Dokuchaievsk (non-government-controlled, 30km south-west of Donetsk), near a checkpoint of the armed formations, the SMM saw a recent 10m-long trench and a bunker set up behind the checkpoint.
These facts clearly indicate a violation of the Minsk agreements and the agreements on measures to strengthen the ceasefire regime, reached on July 22, 2020.
ish