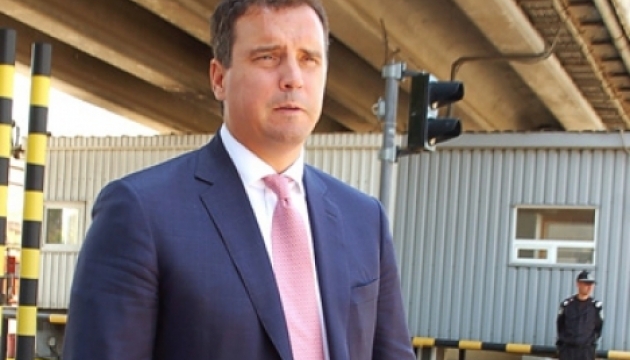 Abromavicius may step down as Ukroboronprom director general
Aivaras Abromavicius, director general of Ukraine's state-owned defense company Ukroboronprom, has said he does not rule out that he may change his post.
He said this during a round table meeting at the Kyiv School of Economics on Wednesday, July 29, according to an Ukrinform correspondent.
"The team will continue to work, and I will also continue to work. We will soon see in what position," Abromavicius said.
He said that he had a meeting at the Office of the President of Ukraine and added that he had received the political support to move forward with the changes implemented in the state company.
"Within 11 months, we brought almost 70 professional people to the company out of 260 people. That is, all deputy directors general are completely new people. And we changed almost 30 heads of the largest enterprises, "Abromavicius said.
At the same time, he recalled that he took up the post of director general at Ukroboronprom for only two or three months so as to start a financial and forensic audit, develop strategic documents and bring in a new team.
"Now I have been in this post for 11 months, and it is three or four times more than I planned, and what was agreed personally with the president," Abromavicius said.
Abromavicius is a Ukrainian politician of Lithuanian origin. In 2014, he received Ukrainian citizenship and was appointed minister of economic development and trade. In June 2019, he was appointed a member of the supervisory board at Ukroboronprom. In September of the same year, he was appointed director general of the company.
op