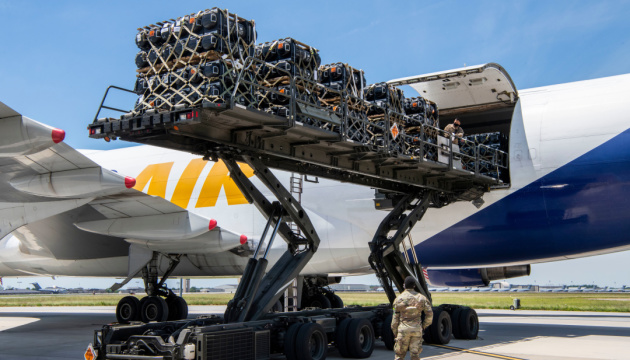 U.S. will continue to sell Javelin missiles, patrol boats to Ukraine in 2021 - Yelchenko
The United States will continue to sell Javelin missiles and patrol boats to Ukraine in 2021, Ukraine's Ambassador to the United States Volodymyr Yelchenko has said in an interview with the RBC-Ukraine online news site.
"Purchases of Javelins will continue. They were included in the program of assistance for 2021. In addition, the units that will be sent to the area of the Joint Forces Operation will be armed with Javelins now. This is a completely different balance of power. Of course, we will deploy such weapons in accordance with the Minsk agreements," he said.
At the same time, he stressed that the modernization of the Ukrainian fleet should be put in the first place.
The diplomat recalled that last year Ukraine received two Island-class patrol boats, and the United States has recently agreed to sell 16 Mark VI patrol boats equipped with all the necessary equipment and even guns.
According to him, these are modern patrol boats, which the United States itself put into circulation only in 2015. The United States has not passed them to anyone so far, but now they will be in service with the Ukrainian Navy, Yelchenko said.
"The main goal of this is to end Russian domination in the Black and Azov Seas. The Americans recognize and understand this and therefore help us," he said.
Photo credit: @US_TRANSCOM
op