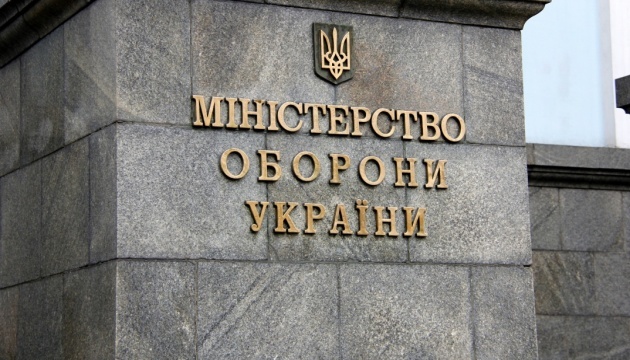 NATO EOP: Defense Ministry outlines benefits for Ukraine
As Ukraine was granted NATO Enhanced Opportunities Partner status, it became a member of a closed club of the Alliance's partners and received a number of benefits.
"Ukraine's Euro-Atlantic integration process has received a new powerful impetus. On 12 June this year, the North Atlantic Council approved a decision to grant our country the status of a NATO Enhanced Opportunities Partner. Thus, Ukraine has become a member of a closed club of partner countries, the members of which are already Australia, Jordan, Georgia, Sweden, and Finland," Yulia Shchukina, an officer of the Main Department for Military Cooperation and Verification of the Armed Forces of Ukraine, said during online briefing at the Ukrinform news agency.
The officer noted that each Enhanced Opportunities Partner has its own sphere of common interests with NATO: Georgia - support to NATO operations; Jordan and Australia - support to Alliance's interests in the Middle East and the Indo-Pacific region; Sweden and Finland - deterrence against the Russian Federation in Northern Europe.
As Ukraine became a NATO EOP, it will be able to participate in the planning of NATO operations; will gain access to all NATO exercises, and thus be able to use best practices and priority certification of forces and assets; Ukraine's representatives will be able to hold positions at NATO headquarters and command structures. In addition, participation in the EOP program envisages deepening cooperation in maintaining security in the Black Sea, Shchukina stressed.
The program also provides for joint counteraction to cyber threats, international terrorism, and organized crime.
Another advantage, which is relevant in terms of combating current challenges and threats, is the admission of representatives of EOP state to NATO cyber security exercises and increased opportunities to participate in training activities on this topic, the officer noted.
This list of benefits was not exhaustive as NATO can offer each EOP country additional opportunities, depending on national needs, Shchukina added.
As reported, Ukraine received the status of NATO Enhanced Opportunities Partner on June 12.
ol