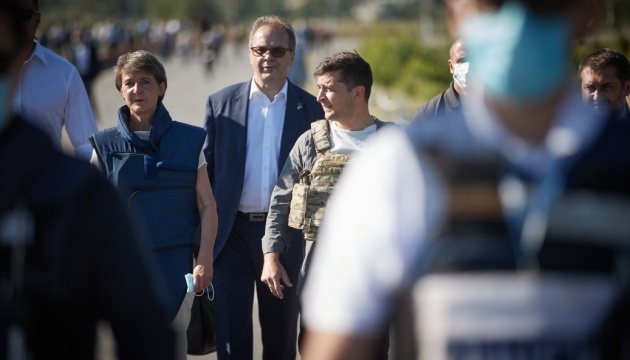 Presidents of Ukraine, Swiss Confederation inspect repaired bridge in Donbas
As part of a trip to Donbas, President of Ukraine Volodymyr Zelensky and President of the Swiss Confederation Simonetta Sommaruga inspected a pedestrian bridge over the Siversky Donets River and got acquainted with the operation of the Stanytsia Luhanska entry/exit checkpoint.
The head of state noted that the repaired bridge over Siversky Donets, which was destroyed as a result of hostilities, is very important, because it demonstrates what the Ukrainian government is doing to establish communication "between all Ukrainians on our land."
"We show people on the other side how they can live in their country, what infrastructure we are building - bridges, roads, real and normal checkpoints," the President said.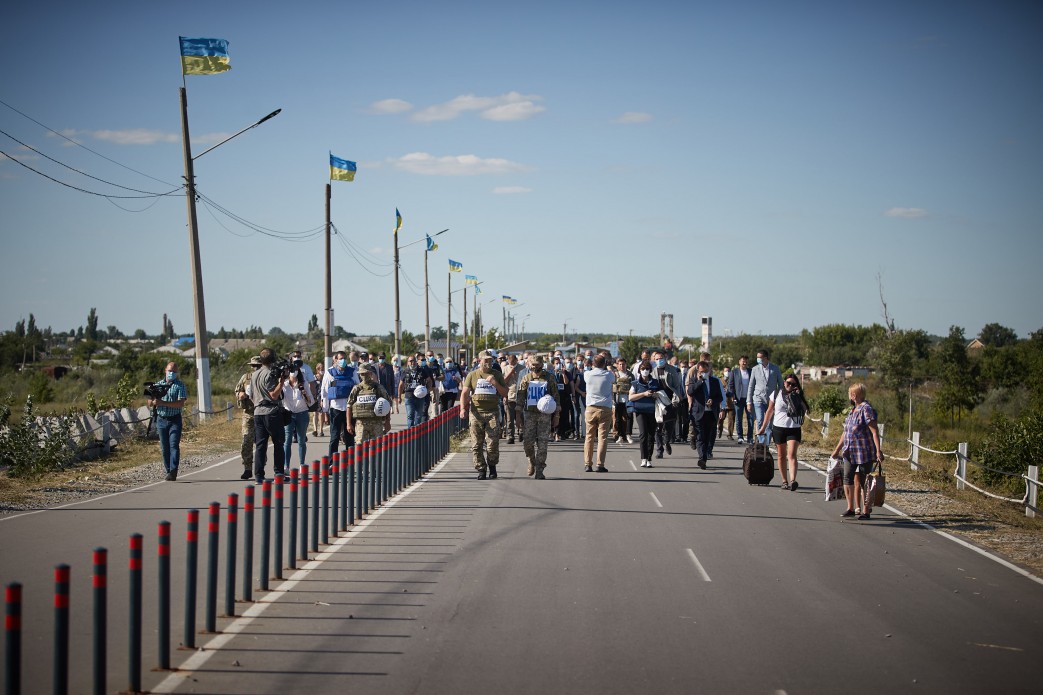 Zelensky noted that in the near future modern hubs will be built near all checkpoints. They will be convenient for all citizens. People will be able to receive administrative services there and buy medicines and food.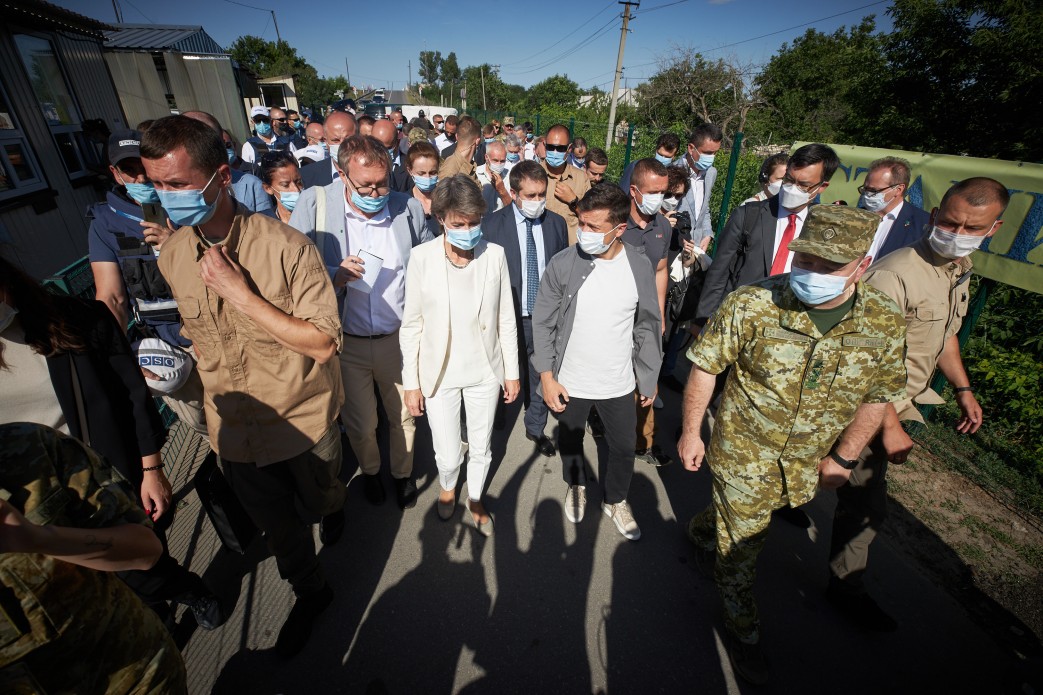 In turn, the President of the Swiss Confederation stressed that Ukraine is a country with great potential, but at the same time with great challenges. "I thank you, Mr. President Zelensky, for your personal efforts to open this bridge in 2019. This bridge has a symbolic meaning, but above all it has a practical meaning for the people who live here," she noted.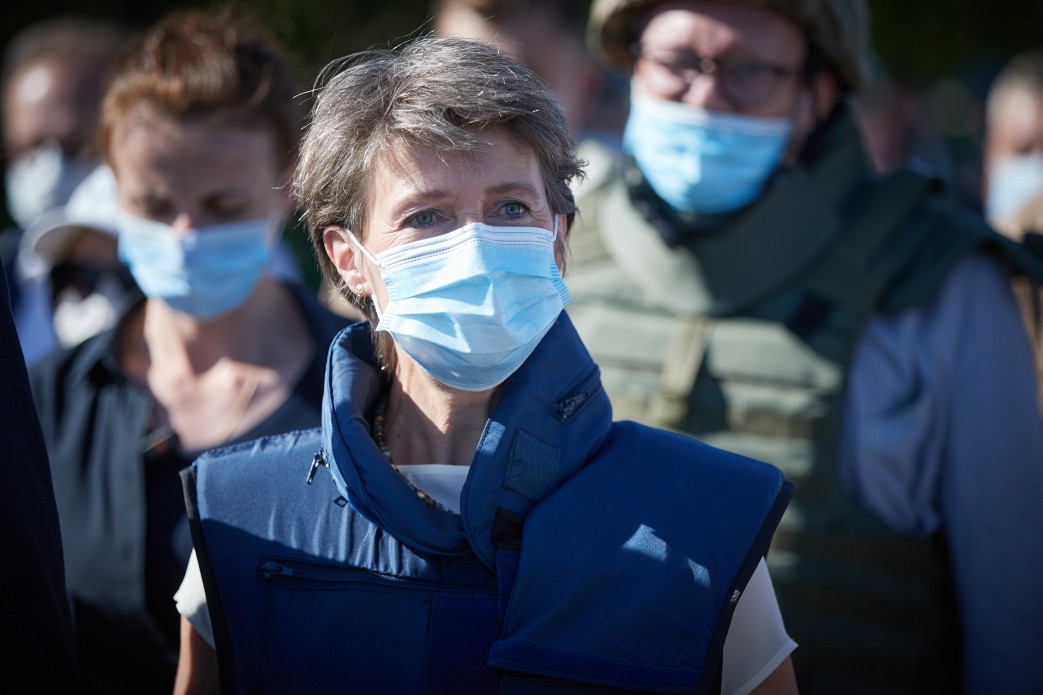 According to President Sommaruga, investors should hold negotiations on the participation in projects in Donbas. "We have held many talks, and I am sure that we need to invest in this region, in particular in infrastructure and energy. I will probably advise our investors to do so," she said.
As Ukrinform reported, on July 20-23, President of the Swiss Confederation Simonetta Sommaruga is on a state visit to Ukraine at the invitation of President Volodymyr Zelensky.
ish