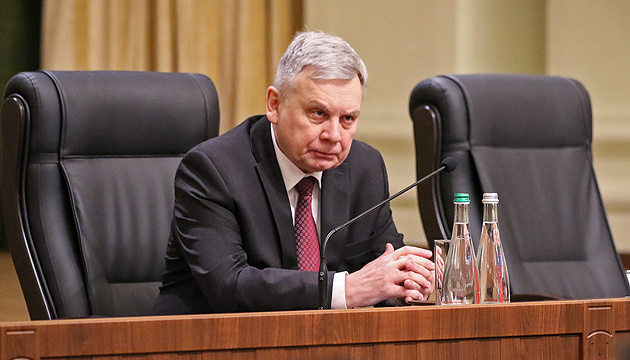 Russia increases tension in Black Sea region – Taran
Russia's militarization of annexed Crimea provokes tension in the Black and Azov Seas.
Ukrainian Defense Minister Andriy Taran said this during the last meeting of the OSCE Forum for Security Co-operation (FSC) under the country's Chair on Wednesday, July 22, Crimea.Realities reports.
"I would like to put a clear and decisive emphasis on one issue - Russia's aggression against Ukraine remains the main problem of our national and regional security," Taran stressed.
He also recalled that Russia creates obstacles to free navigation in the region.
In addition, the OSCE participating States reaffirmed their unwavering support for the territorial integrity and sovereignty of Ukraine. They expressed concern over the sudden large-scale military exercises conducted by Russia on July 17-21 this year.
As reported, Russia's armed aggression against Ukraine began on February 20, 2014, when the armed forces of the Russian Federation seized part of the territory of Ukraine - the Crimean Peninsula. Subsequently, Russian regular troops and Russian-controlled militants occupied certain areas of Donetsk and Luhansk regions of Ukraine.
ish