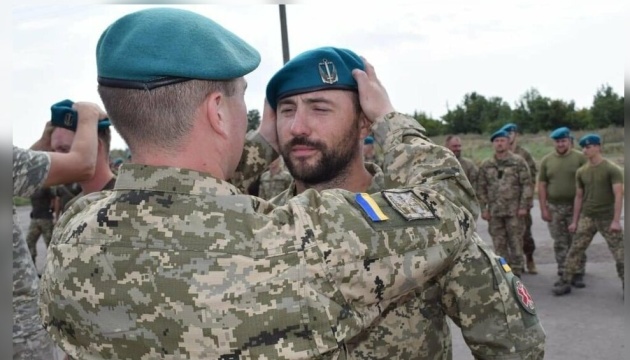 Estonia confirms death of its citizen in Donbas
Minister of Foreign Affairs of the Republic of Estonia Urmas Reinsalu has confirmed the death of Estonian citizen in Donbas on July 13.
"On Monday, July 13, an Estonian citizen died as a result of hostilities in Donbas," Reinsalu said, ERR portal reports.
He said that the victim had received Estonian citizenship in 2016 by naturalization. The details are being specified by the Ministry of Foreign Affairs of Ukraine.
"He [the deceased] came to Estonia in 2006 as a fellow of a project and had refugee status," Reinsalu said, adding that the man had applied for citizenship he had later received and therefore renounced Belarusian citizenship.
According to the Estonian Foreign Minister, the Ukrainian authorities now specify the status and role of the man in the hostilities in Donbas. "Citizens of Estonia can stay in the military units of other countries with the permission of the government," the minister said, adding that such permit was not issued, as far as he knows.
On Wednesday, July 15, Estonian media reported that Estonian citizen Nikolai Ilyin, born in Belarus, was killed during the hostilities in Donbas on July 13. He was a combat medic in the Ukrainian Armed Forces.
ol