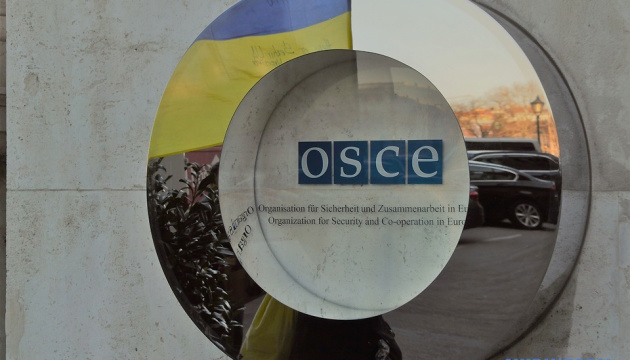 OSCE reports on situation in Donbas and on administrative boundary with Crimea
The OSCE Special Monitoring Mission to Ukraine (SMM) has recorded an increase in ceasefire violations in Donetsk region and a decrease in shelling in Luhansk region between the evenings of 10 and 11 July.
"Compared with the previous reporting period, between the evenings of 10 and 11 July, the SMM recorded more ceasefire violations in Donetsk region and fewer in Luhansk region. Between the evenings of 11 and 12 July, the Mission recorded fewer ceasefire violations in Donetsk region and more in Luhansk region, compared with the previous 24 hours," reads the daily report, No.165/2020, issued by the OSCE SMM to Ukraine on July 13.
On July 12, while conducting a mini-unmanned aerial vehicle (UAV) flight over the western edge of Stanytsia Luhanska (government-controlled, 16km north-east of Luhansk), the SMM heard four shots of small-arms fire at an assessed distance of about 0.9-1km south, assessed as targeting its UAV, which was flying about 900m south. The SMM safely landed its UAV and left the area.
The Mission continued monitoring the disengagement areas near Stanytsia Luhanska, Zolote and Petrivske.
The SMM continued following up on the situation of civilians amid the COVID-19 outbreak, including at entry-exit checkpoints and their corresponding checkpoints in the Donetsk and Luhansk regions.
"The SMM observed a calm situation in the south-east Kherson region. The SMM's freedom of movement continued to be restricted," the report says.
ish