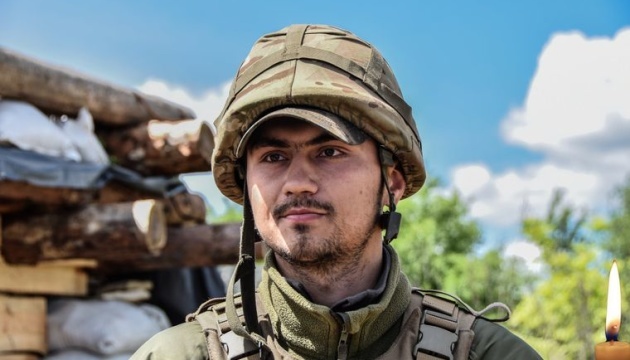 President confers Hero of Ukraine title on Ukrainian defender Matviiv
Ukrainian President Volodymyr Zelensky has conferred the Hero of Ukraine title and the Order of the Gold Star on Junior Lieutenant Taras Matviiv who died in Donbas, defending the state sovereignty and territorial integrity of Ukraine.
The head of state signed a decree to that effect on July 13.
According to the decree, the Hero of Ukraine title was awarded to Matviiv for his personal courage in defending the state sovereignty and territorial integrity of Ukraine in his selfless service to the Ukrainian people.
"Taras Matviiv has been at the frontline since the beginning of the war. He was a volunteer and a volunteer fighter. He began service in the Ukrainian Armed Forces in 2019. During enemy shelling, the 31-year-old Taras rescued two of his comrades, helping them get to safety. Unfortunately, he was killed by an enemy mine. It is thanks to such people that Ukraine will hold up well and win. This is an example of the values of the young generations of Ukrainians who create our country. May the memory of the Hero live forever," Zelensky said.
The defender will be buried on Wednesday, July 15.
Matviiv died on the evening of July 10 when Russian-backed forces fired at Ukrainian positions near the village of Troitske, the Popasna district of the Luhansk region. A mine hit a dugout containing two soldiers. Matviiv pulled his comrades out of the crater and took them to a safe place. At that moment, another mine fell on the position and fatally wounded the Ukrainian defender.
op