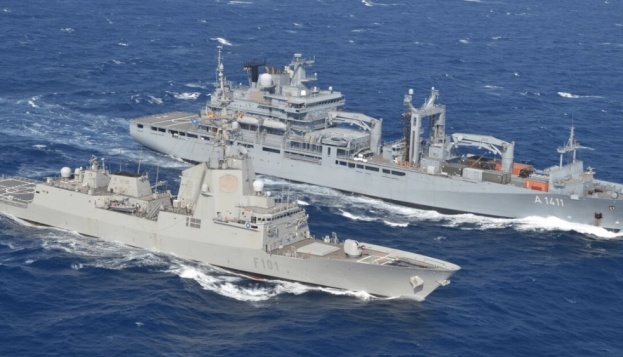 NATO ships preparing for exercises in Black Sea
Standing NATO Maritime Group Two (SNMG2), led by the Spanish frigate Alvaro de Bazan (F-101), has set course for the northwestern part of the Black Sea where multinational exercises will soon take place near the ports of Burgas and Odesa, according to ArmyInform.
"The ships will take part in naval maneuvers. Later, they will visit the Ukrainian city of Odesa," the report said.
According to Spanish Navy Captain Manuel Aguirre, who heads Standing NATO Maritime Group Two, the exercises will help achieve NATO's naval strategy goals through naval presence in NATO's areas of responsibility and strengthen the Alliance's positions in deterrence and defense, as well as the readiness to respond immediately to crisis situations.
The Sea Breeze 2020 international exercise, involving ships and aircraft of the Ukrainian Navy, will take part will take place in the Odesa region between July 20-26.
op