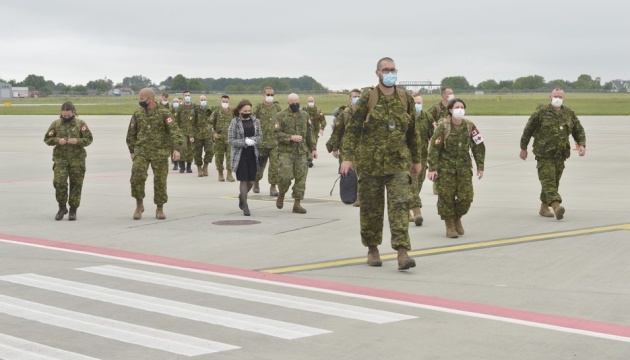 Ninety Canadian military instructors arrive in Ukraine
The second chalk of Joint Task Force – Ukraine, Rotation 9 troops arrived in Ukraine on June 14.
"The Honorary Consul of the Consulate of Canada in Lviv, Ukraine, Mrs. Oksana Wynnyckyj-Yusypovych, the Task Force Commander, Lieutenant-Colonel Ryan Stimpson and Task Force Sergeant Major Chris Rigby greeted approximately 90 soldiers arriving via Trenton, Ont. at the Lviv Danylo Halytskyi International Airport Sunday afternoon," the Command of the Canadian Armed Forces in Ukraine posted on Facebook.
As noted, the second chalk of troops (the bulk of which are from 1st Regiment, Royal Canadian Horse Artillery #1RCHA) will augment the 60 already in theatre to support the resumption of Security Force Capacity Building with the Armed Forces of Ukraine.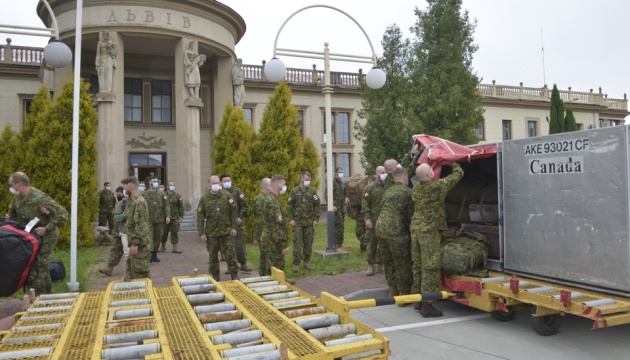 The command team is taking appropriate measures to protect the force in the COVID-19 environment and Canadian Armed Forces members deployed to Ukraine will be subject to a 14-day quarantine upon arrival.
ol