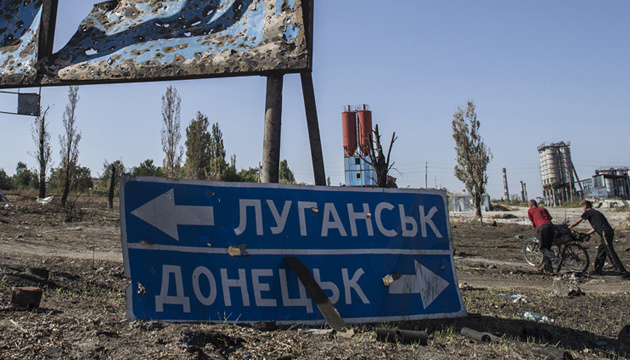 US concerned about restrictions on OSCE, UN, ICRC access to occupied Donbas
The United States of America, France, and Germany are deeply concerned about the restrictions on the access to the occupied Donbas under the pretext of COVID-19 pandemic imposed on OSCE, UN and International Committee of the Red Cross.
"We join France and Germany in expressing deep concern on access restrictions imposed on the OSCE SMM - Special Monitoring Mission to Ukraine, United Nations, International Committee of the Red Cross, & others, under the pretext of the COVID19 pandemic," the U.S. Embassy in Ukraine posted on Facebook.
The American diplomats call on Russia to adhere to its international agreements, implement a ceasefire, and withdraw its forces from Ukraine.
On March 28, 29 and 30, the invaders again banned the OSCE SMM patrols from entering the occupied areas in Donbas, although the observers used the official road corridors for crossing. In most cases, militants banned the access because of "orders given by leadership in connection with COVID-19."
According to the mission, the bans on access for OSCE SMM patrols during their attempts to enter the militant-controlled areas began on March 21 in Donetsk region and on March 23 in Luhansk region.
ol