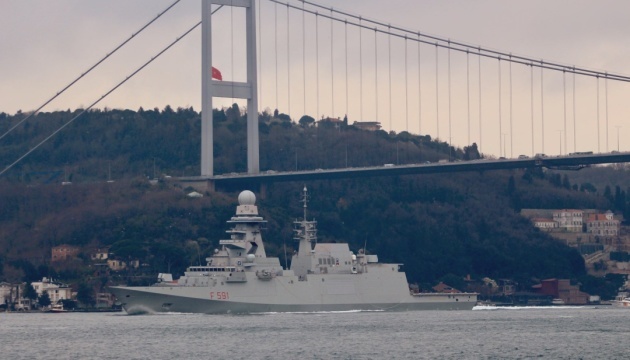 Three NATO ships enter Black Sea
Three frigates of the Standing NATO Maritime Group 2 have entered the Black Sea.
"The monitoring group of the Institute for Black Sea Strategic Studies, BlackSeaNews and Maidan for Foreign Affairs reports: three frigates of Standing NATO Maritime Group 2 entered the Black Sea around 13:00 (Kyiv time) on March 23, 2020," Chairman of the Supervisory Board of the Maidan of Foreign Affairs Andrii Klymenko posted on Facebook.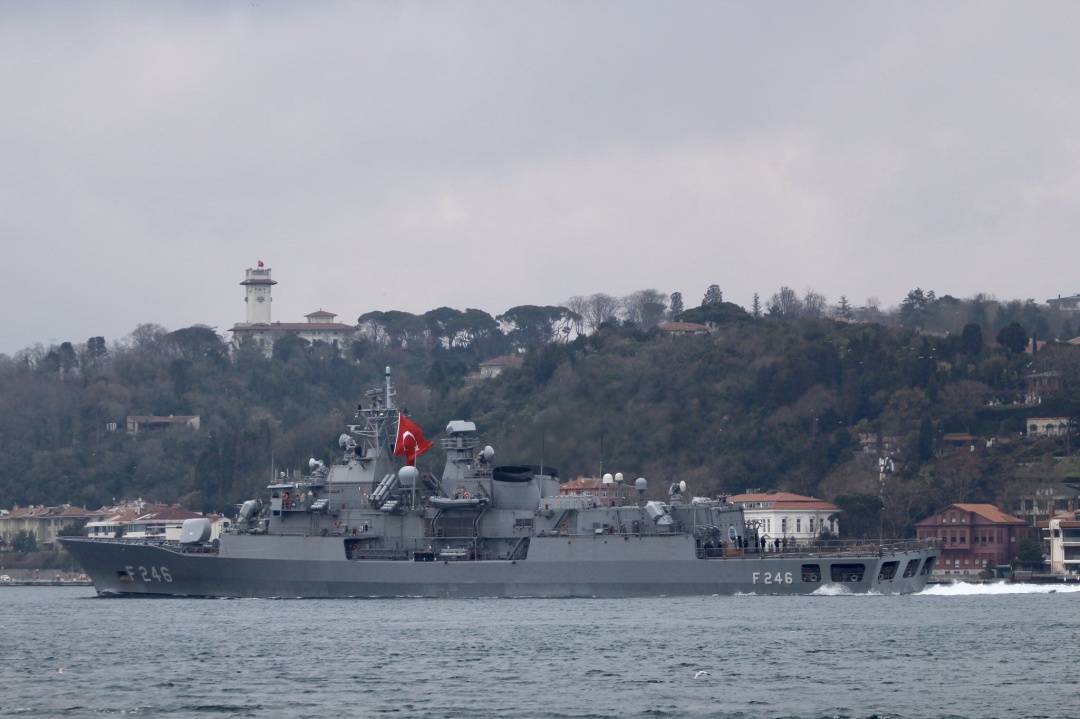 In particular, these are the Turkish Barbaros-class frigate TCG Salihreis (F-246), the Royal Canadian Navy's Halifax-class frigate HMCS Fredericton (FFH 337), and the Italian Bergamini-class frigate Virginio Fasan (F 591).
Photo: Andrii Klymenko, Facebook
ol