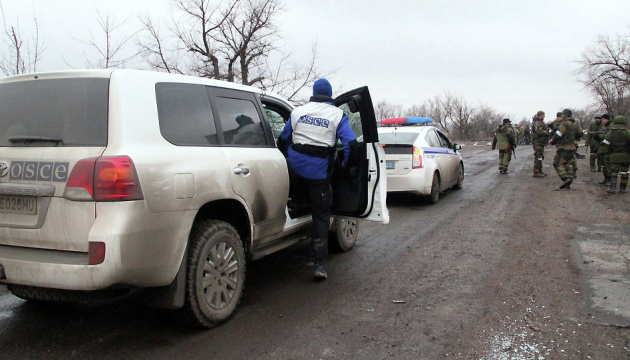 SMM records 18 tanks near contact line in Donbas
The Ukrainian side of the Joint Center for Control and Coordination (JCCC) in Donbas has said that Russian-backed forces continue to violate the Minsk agreements by deploying military hardware outside of designated weapons storage sites, the press center of the Joint Forces Operation (JFO) has reported.
"The OSCE SMM said in a report on March 2, 2020 that on February 27, aerial imagery available to the SMM revealed the presence on February 27 of 18 tanks (type undetermined) in a training area near Kruhlyk (31km south-west of Luhansk)," the report reads.
The Ukrainian side of the JCCC said that Russian-supported forces once again demonstrate their unwillingness to comply with the Minsk agreements.
op