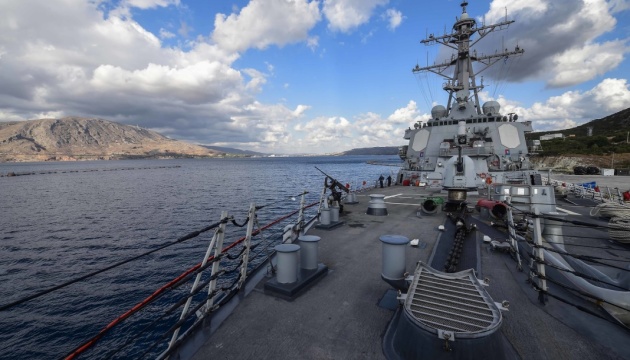 U.S. Navy destroyer Ross again heading to Black Sea
The Arleigh Burke-class guided-missile destroyer USS Ross (DDG-71) is heading to the Black Sea to conduct maritime security operations and enhance regional maritime stability, according to a report posted on the website of the U.S. Naval Forces Europe-Africa/U.S. 6th Fleet.
"With this visit, we are consistently strengthening our relationships with our Black Sea partners. Steady operations in the Black Sea are crucial to building a secure maritime environment and ensuring freedom of navigation," said Cmdr. John John, commanding officer of Ross.
Check out these 📷 from USS Ross' (DDG 71) transit en route to the #BlackSea, Feb. 23, 2020. https://t.co/ePT6G0Xq94 pic.twitter.com/OK4Xip50wj

— U.S. Naval Forces Europe-Africa/U.S. 6th Fleet (@USNavyEurope) February 23, 2020
Ross recently operated with the French aircraft carrier FS Charles de Gaulle (R 91) and as part of Combined Task Force 473 in the Mediterranean during FOCH, a major French navy deployment.
This is the first time a U.S. Navy ship has visited the Black Sea since the beginning of 2020.
U.S. Navy photo by Mass Communication Specialist 1st Class Theron J. Godbold
op