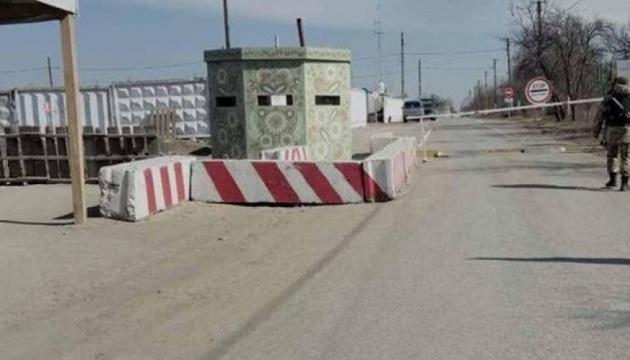 Trilateral Contact Group virtually agrees on disengagement of troops near Hnutove
At the meeting of the Trilateral Contact Group on the settlement of the situation in eastern Ukraine on February 12, the agreements on the disengagement of troops near the village of Hnutove, Donetsk region, were reached virtually.
"The agreements on one of the disengagement sites near the village of Hnutove, which was previously proposed by the Ukrainian side, have been reached virtually. Other sites are being negotiated. The emphasis is laid on the need to ensure complete and comprehensive ceasefire, which is now being violated by the illegal armed formations of the occupied areas of Donetsk and Luhansk regions," Darka Olifer, the Spokesperson for Ukraine's representative in TCG Leonid Kuchma, posted on Facebook.
According to the OSCE SMM, their patrols have been banned from visiting the occupied territories 146 times since the beginning of the year, Olifer noted. Therefore, the Ukrainian side insists on ensuring the safety of the mission members and the unhindered access of the OSCE SMM to the whole territory of Ukraine, as stipulated by its mandate.
In the political subgroup, the Ukrainian side emphasized the need to implement the PACE resolution of January 30, 2020, which contains immediate demands on the Russian Federation: paragraph 4.9 of this document, in particular, highlights the importance of fulfillment of Russia's commitments under the Minsk agreements and the cessation of military invasion and support for illegal armed formations in eastern Ukraine.
"We emphasize that the complete ceasefire, the withdrawal of armed formations and military equipment from Donbas, the restoration of control over the border are the basic prerequisites for the start of the political process, including the elections," Olifer noted.
ol