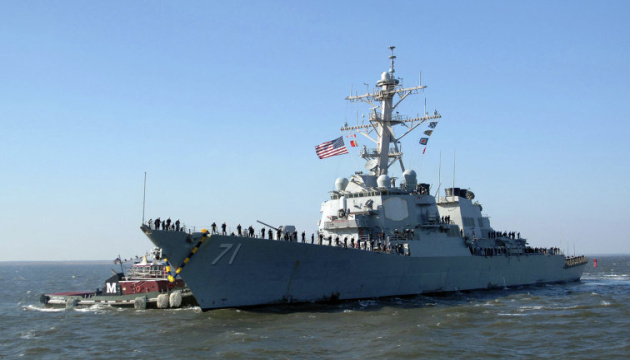 U.S. Navy destroyer Ross enters Black Sea
The Arleigh Burke-class guided-missile destroyer USS Ross has entered the Black Sea through the Bosphorus.
The U.S. Naval Forces wrote this on Twitter.
"Ross begins its northbound strait transit en route to the Black Sea to conduct maritime security operations with partners and allies. This is the eighth time this year that a U.S. Navy ship has visited the Black Sea," reads the report.
As Ukrinform reported, NATO Secretary-General Jens Stoltenberg announced an increase in the presence of the Alliance in the Black Sea region on land, at sea and in the air.
iy