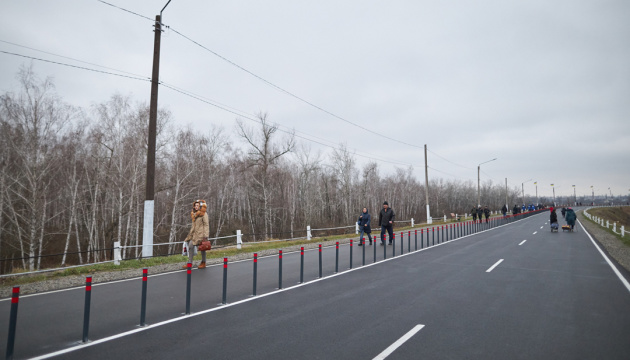 Zelensky says bridge in Stanytsia Luhanska opened
Ukrainian President Volodymyr Zelensky has said that the bridge over the Siverskyi Donets River in Stanytsia Luhanska has been opened.
He said this during his visit to Stanytsia Luhanska, which was broadcast live on the Facebook page of the Presidential Office.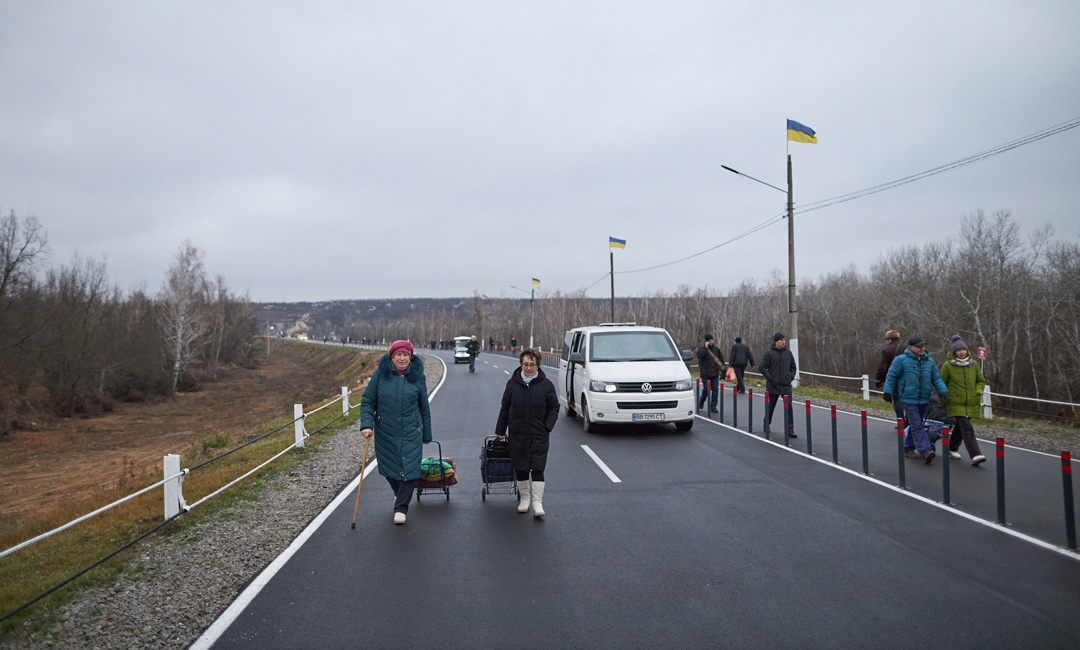 "We have just attended the opening of the bridge. Everything was built very well there, on time. What I mean is how the head of your regional state administration works. We came there, saw [the bridge], and asked them: 'So when [is the bridge to be opened]?' They said: 'In two or three days.' I said I didn't quite understand as we were going to attend the opening ceremony. But I want to say that while we were going to your school from there, the bridge was completely opened," Zelensky said at a local school.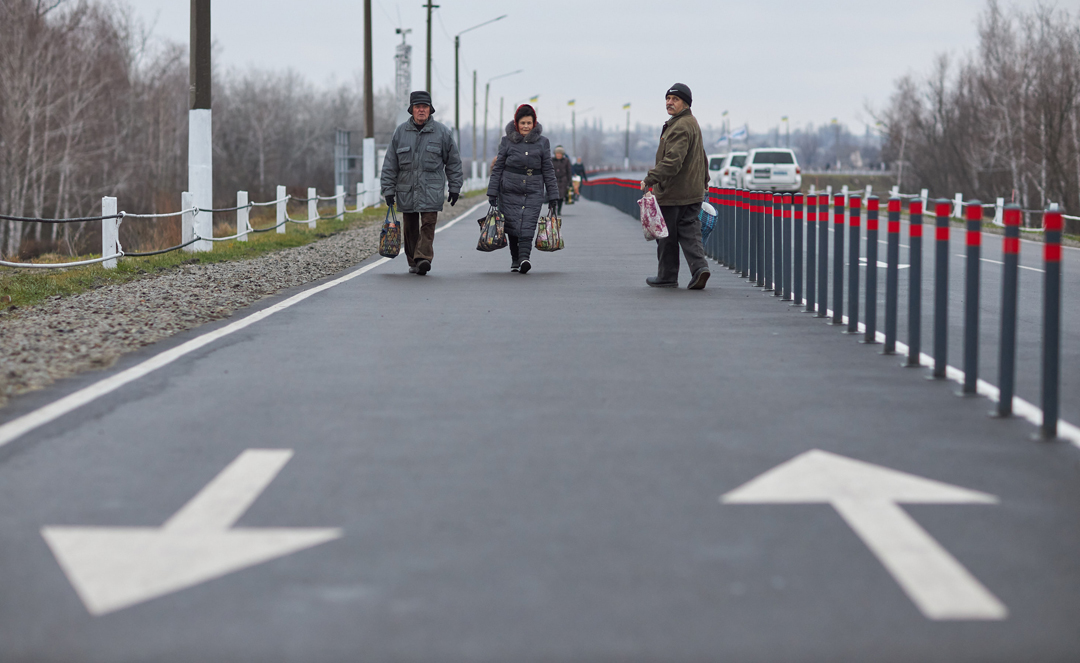 At the same time, the head of state wrote on Facebook that the bridge had been opened a few days earlier than scheduled.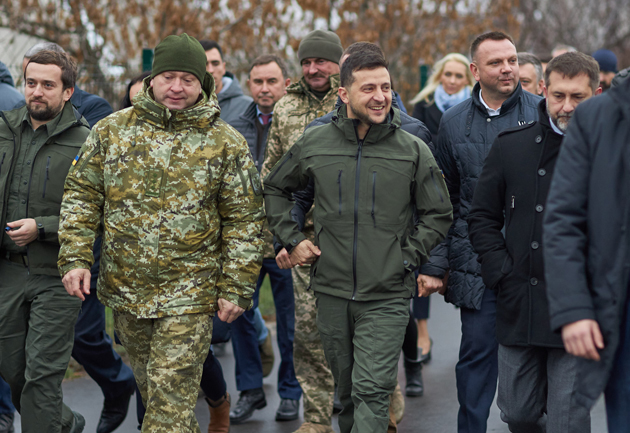 "Every time I came here, people most often asked about the bridge. To prevent any manipulations, a tank will not be able to drive on the bridge as it is too narrow for this. But an ambulance can easily drive on it. It will be possible to transport products. It will not take much effort to get from one side to the other," Zelensky said.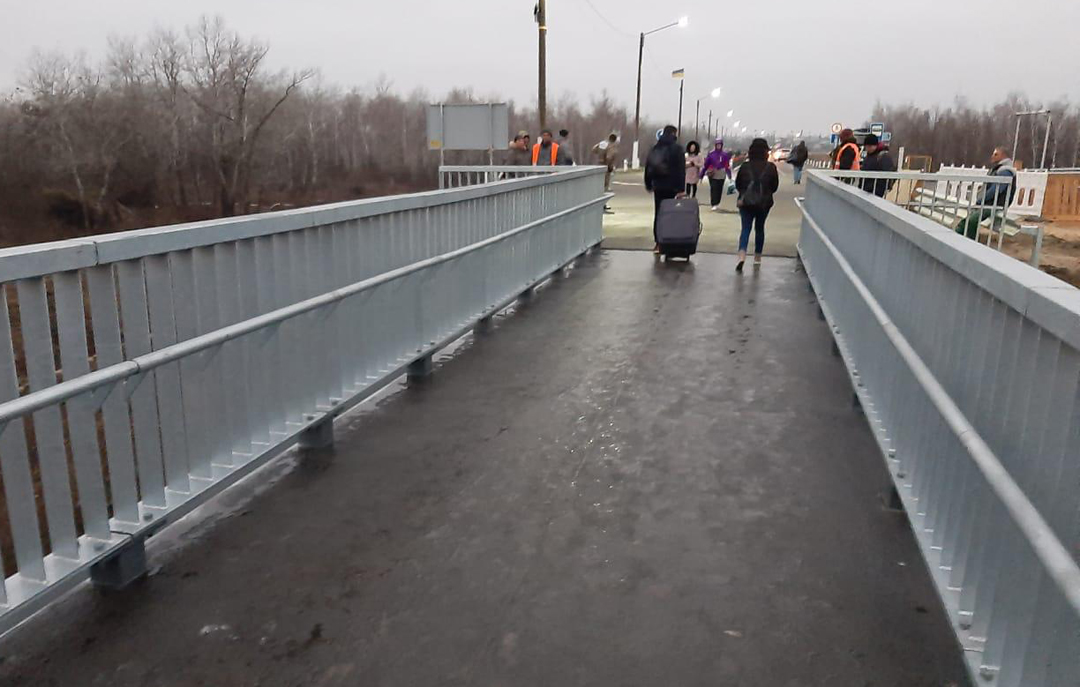 The reconstruction of the bridge began on September 2 after the dismantling of fortifications on both sides of the contact line in Donbas.
Photo credit: The Presidential Office
op