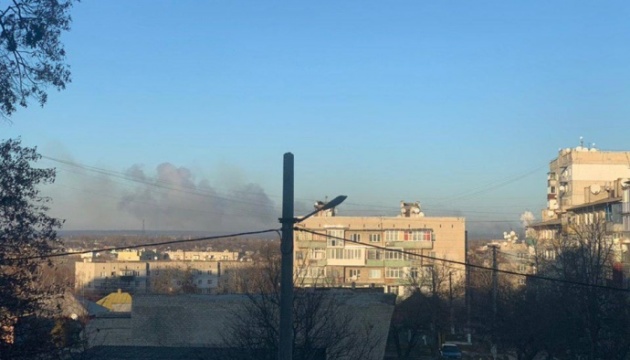 Four Ukrainian servicemen injured in Balakliya arms depot blasts
Four Ukrainian servicemen were injured during the planned disposal of ammunition at an arms depot in the town of Balakliya, Kharkiv region, on Friday, the press service of the Ukrainian Defense Ministry has reported.
Earlier, the ministry said that during the planned disposal of ammunition, one shell exploded on the technical area of the arms depot. As a result, a bomb disposal expert sustained a shrapnel wound to his hand. He was taken to hospital. "Nothing poses a threat to the life of the military," the report said.
According to tentative information, there was no fire at the arms depot.
"The big smoke came from gunpowder, actually the explosions," the ministry said.
op