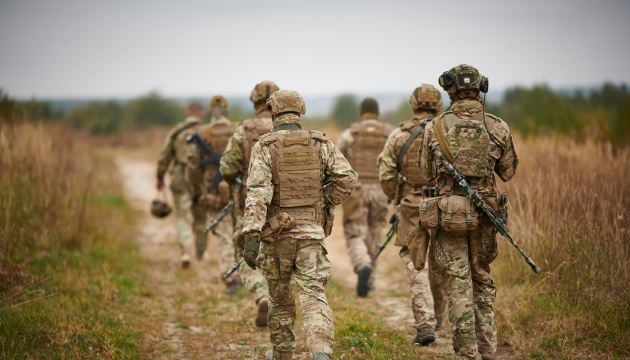 Disengagement of troops in Petrivske postponed
The disengagement of troops in Petrivske, scheduled for November 4, has been postponed due to a shelling attack on Ukrainian Joint Forces positions on October 30, Ukrainian Defense Minister Andriy Zahorodniuk has said.
"Indeed, there was shelling, so we are waiting for the date [for disengagement] to be revised because there should be a ceasefire for seven days. The last shelling instance was recorded on the 30th [of October]," he said at a briefing on Friday, November 1.
While commenting on the situation in Zolote, Zahorodniuk said that the disengagement process was over and that the territory was completely under the control of the Ukrainian Interior Ministry.
"The Interior Ministry constantly gives us reports on how this is happening. It is an absolutely safe territory," he said.
The disengagement of troops and hardware in Zolote was initially scheduled for October 7, but illegal armed formations disrupted the disengagement process.
On October 15, in Minsk, at a meeting of the Trilateral Contact Group on the situation in Donbas, the sides failed to agree on a new date for the disengagement of forces in Zolote and Petrivske.
On October 16, Ukrainian President Volodymyr Zelensky said that the disengagement of forces and hardware in Petrivske and Zolote would not take place until a ceasefire recorded by the OSCE SMM is observed there for seven days.
On October 23, Zelensky stressed that the conditions for holding a meeting of the leaders of the Normandy Four countries were the approval of a so-called Steinmeier formula and the disengagement of troops and hardware at three sections of the contact line in Donbas – Stanytsia Luhanska, Zolote and Petrivske.
The disengagement of forces began in Zolote, Luhansk region, on October 29. It will last for up 30 days, taking into account the dismantling of fortifications.
The disengagement of troops near Petrivske was to start on November 4.
op