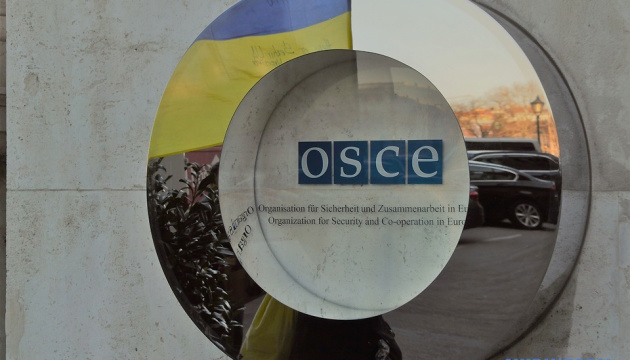 US at OSCE calls on Russia to exert discipline over invaders in Zolote and Petrivske
Russia must make the armed groups in Donbas under its control comply with the ceasefire regime to facilitate the disengagement of troops in Zolote and Stanytsia Luhanska.
"The United States is cautiously optimistic that renewed disengagement in Zolote and Petrivske can follow the progress in Stanytsia-Luhanska. As such, we hope to see steps that guarantee the safe withdrawal of forces and materiel from these areas and call on the Russian Federation to exert discipline over the armed groups under its control," Political Counselor at U.S. Mission to OSCE Gregory Macris said at the OSCE Permanent Council meeting in Vienna, an Ukrinform correspondent reported.
Only when both sides have demonstrated their commitment to a sustained reduction of violence can we expect to see improvements on the ground, the American diplomat added.
Macris pointed to the progress at Stanytsia Luhanska, where long-awaited repairs to the bridge continued and a pedestrian bypass had facilitated safer access.
"For civilians who have endured years of difficult crossings, these recent developments represent real progress that could ease the burdens they have shouldered during this multi-year conflict fomented by the Russian Federation," he noted.
As reported, the disengagement of troops near Zolote and Petrivske in Donetsk region was scheduled for October 7 but attacks of militants disrupted it.
ol