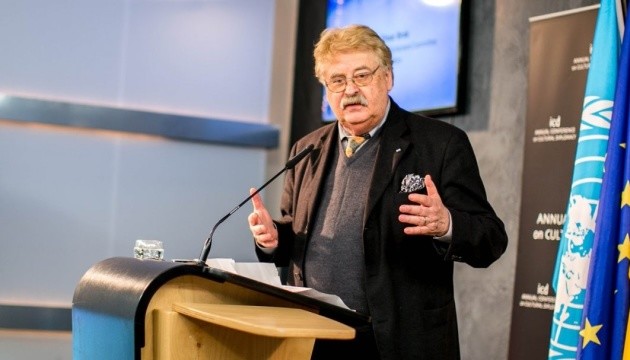 Russian intervention in Donbas must be stopped – adviser to European Commission president
Russian military intervention in Donbas should be stopped, and Ukraine should regain control over the border.
Elmar Brok, Special Adviser to European Commission President Jean-Claude Juncker on relations with Ukraine, said this in comments to an Ukrinform correspondent on the sidelines of the Salzburg Europe Summit.
"I believe that the Russian intervention in Donbas should be stopped, and now I'm talking not about the separatists but the Russian troops and equipment. Ukraine should regain its control over the border with Russia," Brock said while commenting on the issue of prospects for resolving the conflict in Donbas.
The politician noted that a step-by-step solution was needed in order to gradually mitigate the conflict, make it less complicated and reduce tension. "I hope this will be done in the proper order, in compliance with the interests of Ukraine," Brok added.
ish