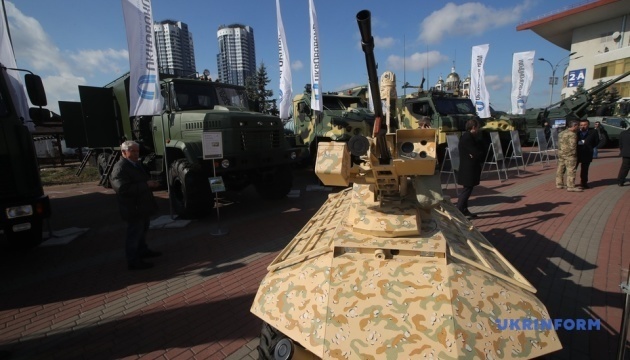 Avakov, Zahorodniuk open international exhibition Arms and Security-2019 in Kyiv
The international specialized exhibition Arms and Security-2019 has opened in Kyiv, according to an Ukrinform correspondent.
Interior Minister Arsen Avakov, Defense Minister Andriy Zahorodniuk, and Chief of the General Staff of the Armed Forces of Ukraine Ruslan Khomchak attended the opening ceremony.
"Security in the modern world is of utmost importance. Unfortunately, Ukraine is a country that has been in military clashes for some years. We must pay attention to both security and defense. That is why we develop the military-industrial complex, we pay attention to this direction, and we have a task and a desire to ensure the security of our state and our citizens," Interior Minister Avakov said.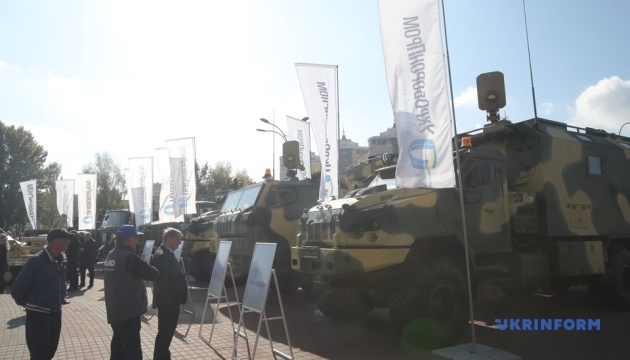 According to the Defense Minister, over 370 participants are taking part in the exhibition, 48 of them from 16 countries including the USA, Poland, Denmark, Finland, Belgium, Belarus, Austria, the Czech Republic, Turkey, Germany, Italy, Latvia, Croatia, Israel, China, and Kazakhstan.
The exhibition will show samples of arms, military and special equipment, military aviation equipment and ground equipment, soldiers' equipment, logistics, border security and border control.
The exhibition will last in Kyiv till October 11.
iy