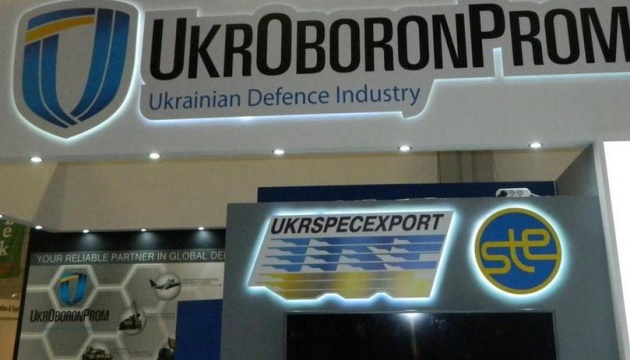 Ukroboronprom should become holding company - Abromavicius
The Ukroboronprom State Concern should become a holding company that will receive the shares of defense enterprises and will become a strong corporate center with quality staff in finance, procurement and legal services, Ukroboronprom CEO Aivaras Abromavicius has said.
"Our three priority tasks are centralization, inventory, and corporatization. As a result, Ukroboronprom should become a holding company, rather than a concern, to which the shares of [defense industry] enterprises should be transferred. The holding will become a strong corporate center with quality staff in finance, procurement, legal services. We intend to become an active subject in negotiations with the Defense Ministry on the state defense order. We need to become the engine of restructuring and modernization of individual enterprises, to start attracting foreign and local investors in joint ventures," he said in an interview with Ukraine's news site The Page.
According to him, Ukroboronprom intends to transfer non-core assets to the balance of individual cities. "We do not have to manage kindergartens, schools, swimming pools and other facilities. At present, there are 20,000 buildings and structures owned by Ukroboronprom," Abromavicius said.
In addition, according to him, there are thousands of combat units of equipment from the Defense Ministry since the times of the Soviet Union, and the concern receives no money for their storage. The corporatization of all Ukroboronprom enterprises will help attract funds for their development, he said.
When asked about the current situation at Ukroboronprom, Abromavicius noted that Ukroboronprom is in a difficult state.
"We have UAH 434 million in wage arrears alone at 41 enterprises. As for taxes, it is UAH 1.1 billion of debts. Huge payables to banks. For example, we owe UAH 3.7 billion to the state-owned Ukreximbank," he added.
On August 30, President Volodymyr Zelensky signed a decree appointing Abromavicius director general of the Ukroboronprom State Concern.
op