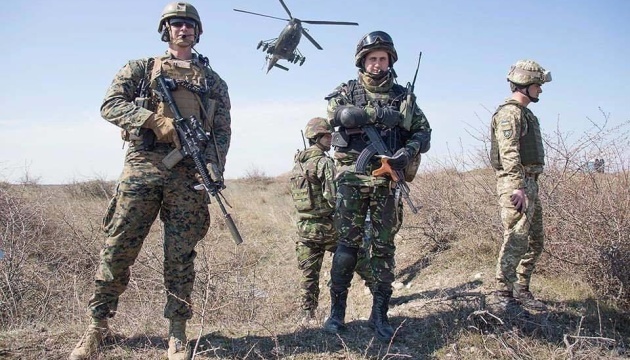 Ukrainian marines take part in exercise Platinum Eagle 2019
The multinational exercise Platinum Eagle - 2019 with the participation of Ukrainian marines has started at the Babadag military training ground in Romania, the Marine Corps of the Ukrainian Navy has reported.
"A platoon of servicemen of one of the separate battalions of the marine corps takes part in the multinational international exercise Platinum Eagle - 2019, the participants of which will work out theoretical and practical actions of the units at the Babadag training ground in Romania within 10 days. The military personnel of the Armed Forces of Ukraine, the USA, Bulgaria, Romania, Georgia and Moldova take part in the exercises," the report says.
The exercises take place as part of the preparations for the "rotation of forces of the Black Sea region", the main purpose of which is to conduct a multinational ground-based security operation in the crisis-affected region.
ish