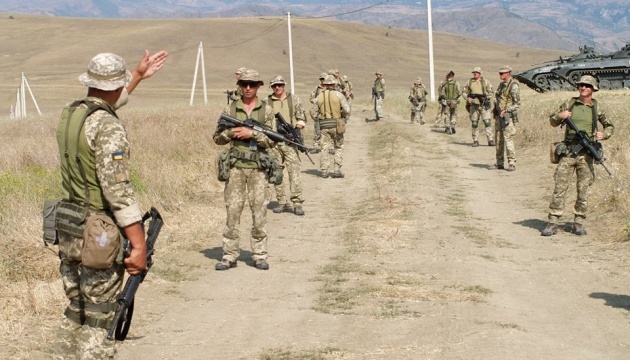 Ukrainian marines take part in Agile Spirit 2019 drills in Georgia
Ukrainian marines participated in the Agile Spirit 2019 multinational exercise, which took place in Georgia from July 27 to August 9, according to the Defense Ministry of Ukraine.
"More than 3,000 soldiers from 14 NATO member countries and allies underwent training at three military bases as part of the united international units," the report says.
As known, Georgia hosted the exercise for the ninth time with the goal of strengthening interoperability, training and improving operational capabilities of participants during planning and execution of operations in real time, as well as helping to ensure a stable and secure environment across the Black Sea region.
The exercise was held at three locations – 2nd Infantry Brigade in Senaki, Orpolo and Vaziani fire ranges.
The 14 countries taking part in the exercise were Georgia, US, UK, Latvia, Lithuania, Poland, Norway, Belgium, Bulgaria, Greece, Montenegro, Romania, Turkey and Ukraine.
ish