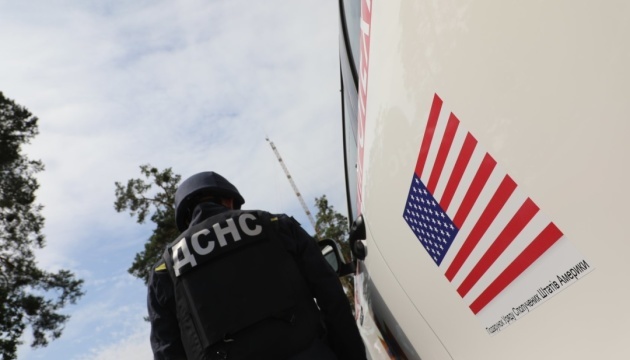 US donates demining equipment to Ukraine's State Emergency Service. Photos
The pyrotechnicians of the State Emergency Service of Ukraine received US-funded equipment for humanitarian mine clearance in Donbas.
"On August 2, the representatives of the Danish Demining Group (DDG) handed equipment for humanitarian demining in Donbas over to the State Emergency Service's pyrotechnicians at the training ground of the Mobile Emergency Response Center of the State Emergency Service of Ukraine in Kyiv region. The equipment was purchased with the support of the US Government," the press service of the Ministry of Internal Affairs of Ukraine reports.
As noted, the rescuers received special vehicles, protective equipment, metal detectors, tools for mine clearance and non-technical examination. The total cost of assistance is about UAH 5 million.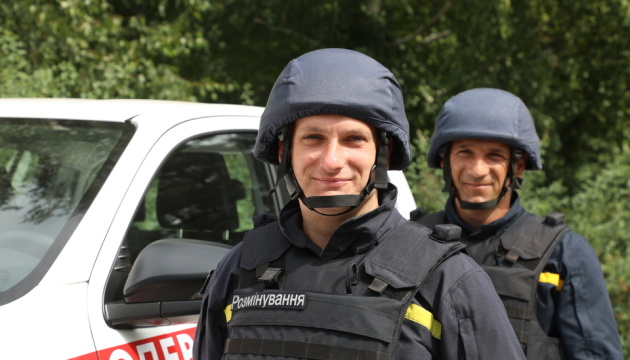 Deputy Chairman of the State Emergency Service of Ukraine Ruslan Biloshytsky thanked the DDG representatives and American donors for their assistance.
According to him, as of July 2014, more than 28,300 hectares of the territory and 93 hectares of surface area of bodies of water were demined by pyrotechnic units of the State Emergency Service SESU and about 173,000 explosive objects were disposed of.
ol