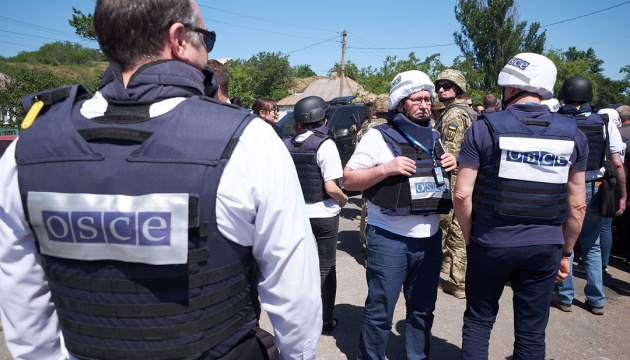 OSCE records mobile phone jamming system near Horlivka in Donetsk region
The OSCE Special Monitoring Mission to Ukraine (SMM) recorded a military-type truck (Ural) with mobile phone jamming systems atop on the outskirts of Horlivka (non-government-controlled, 39km north-east of Donetsk).
The OSCE SMM informed this in a report, based on information received as of 19:30, May 12, 2019.
"On May 11, the SMM saw a military-type truck (Ural) with a mast-mounted cellular phone jamming system atop on the south-western outskirts of Horlivka (simultaneously, the SMM lost its connection to the Vodafone telecommunication network for about two hours, until it reached a different location about 2km east) and two IFVs (BMP-1) in Sentianivka (formerly Frunze, 44km west of Luhansk)," reads the report.
ish