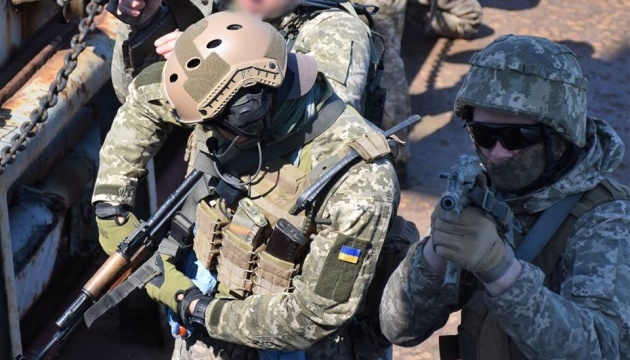 Ukrainian marines train to seize vessels in open sea
The boarding parties of the 73rd Naval Special Purpose Center have worked out the seizure of vessels on the high seas as part of the VBSS exercises (visit, board, search and seizure), the center has reported on its Facebook page.
During the capture of a vessel, the squads boarded the vessel by air from various altitudes and by water on high-speed boats.
A simulated enemy was arrested and destroyed in a close quarters combat (CQB) in the holds and on the deck.
The emblem of the 73rd Naval Special Purpose Center is a seahorse. "A seahorse with a sword is a resident of the depths of the sea that firmly holds with its tail a sword from the opposite side to you, which symbolizes that it is not aggressive, but is ready to defend itself from attackers. The seahorse is a master of mimicry, that is, it is a beast that can remain unnoticed in the depths of the sea, which is very important to an intelligence officer," the report reads.
op