Vincent Gagnon, Sergeant-Major of Operation UNIFIER, Canada's military training mission to Ukraine
Ukraine's armed forces are progressing very rapidly
25.04.2019 14:52
Over the past four years, more than 11,000 Ukrainian military and employees of security services have been trained by Canadian instructors for free as part of Operation UNIFIER. This mission, whose mandate has recently been extended until 2022, has become one of Canada's many contributions to strengthening Ukraine's defense capability.
About 200 Canadian soldiers have stayed in Ukraine on a rotating basis since the launch of the mission at the end of 2015. Ukrinform communicated with one of the leaders of the sixth rotation, Sergeant-Major Vincent Gagnon, who was just completing his half-year mandate in Ukraine.
Question: Members of the Canadian Armed Forces (CAF) have been training Ukrainian counterparts for four years already. Do you adjust your training programme to meet the current requirements?
Answer: The mission has evolved significantly throughout six rotations we've been in Ukraine. The first rotation concentrated mainly on collective training here, on training center in Yavoriv. However, through five rotations that followed, the mission has evolved to touch other aspects: individual training, non-commissioned officers, engineers, medical workers. Moreover, right now we are in nine different locations all over Ukraine.
Q: Are Ukrainians themselves interested in Canadian training?
A: They are very interested in what we are proposing, mainly a systematic approach to their training, which is more aligned with what other NATO counties would do in terms of training.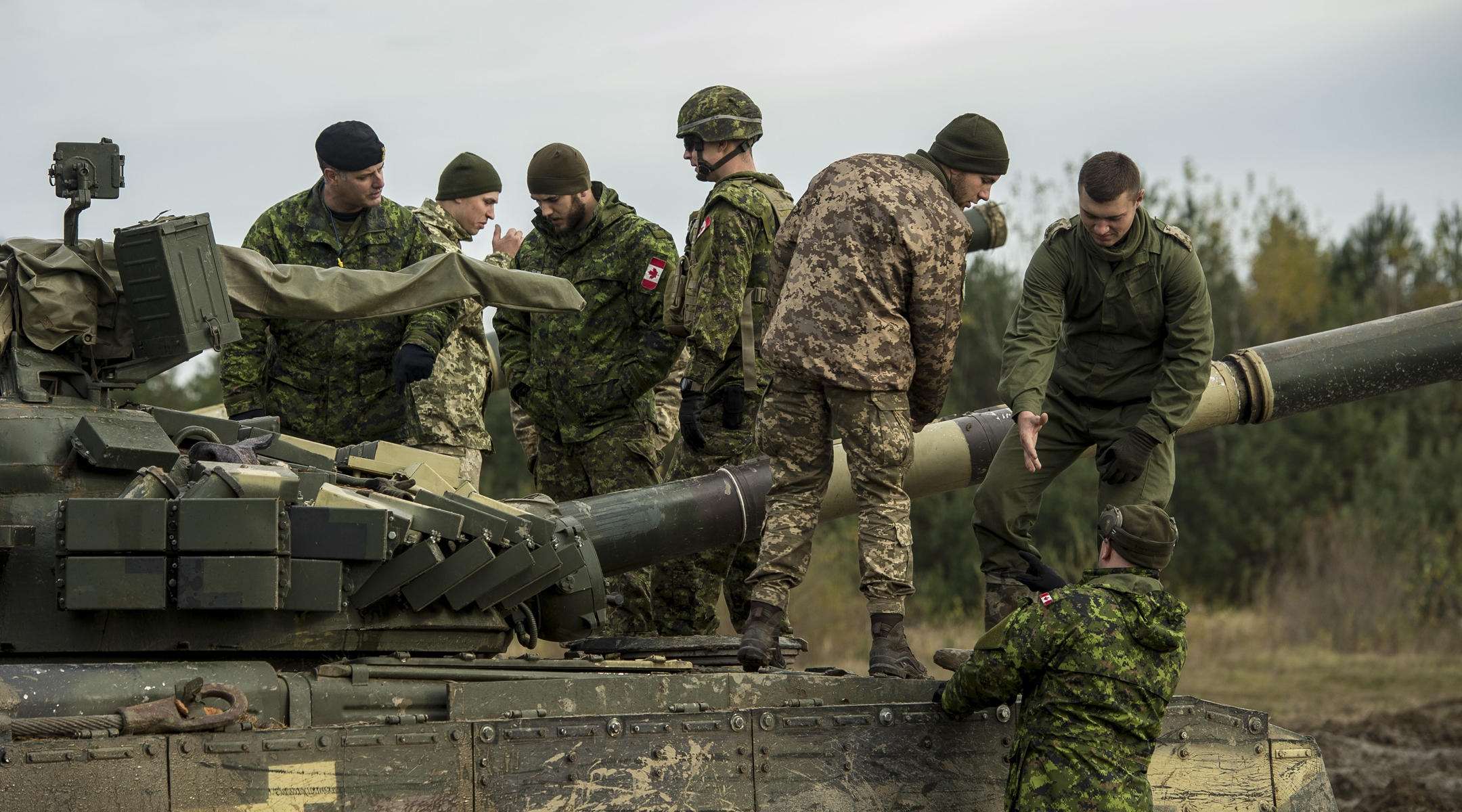 Q: And what about the challenges that you face during training? What is the most difficult thing you have to overcome?
A: There are several challenges, one of them obviously being language. We are from a French-speaking regiment, so we speak English only as a second language. While Ukrainians use mainly Ukrainian and English so we have to use interpreters more often than I'd like to. So one of the big challenges is communication.
Q: Minister of National Defence of Canada Harjit Sajjan once said that Operation UNIFIER is a process of "a mutual exchange of experiences". What can Ukrainians teach Canadians?
A: Ukrainians have been involved in combat operations since 2014, so obviously, they have very recent and very tangible experience that we can learn from.
Q: After spending some time in Ukraine, what do you think about the Ukrainian armed forces (UAF)? How professional are they?
A: The UAF are progressing very rapidly, their morale seems very high. Ukrainian soldiers tell us that their equipment is getting better, their support is getting better, they are overall some better organized. So they are professionalizing at a rapid rhythm.
Q: Are you able to pick one strongest side of the UAF?
A: I would say, their resolve as they are being involved in a protracted, prolonged conflict. So resolve, moral are characteristics of the Ukrainian forces. Otherwise, they wouldn't be able to hold the line.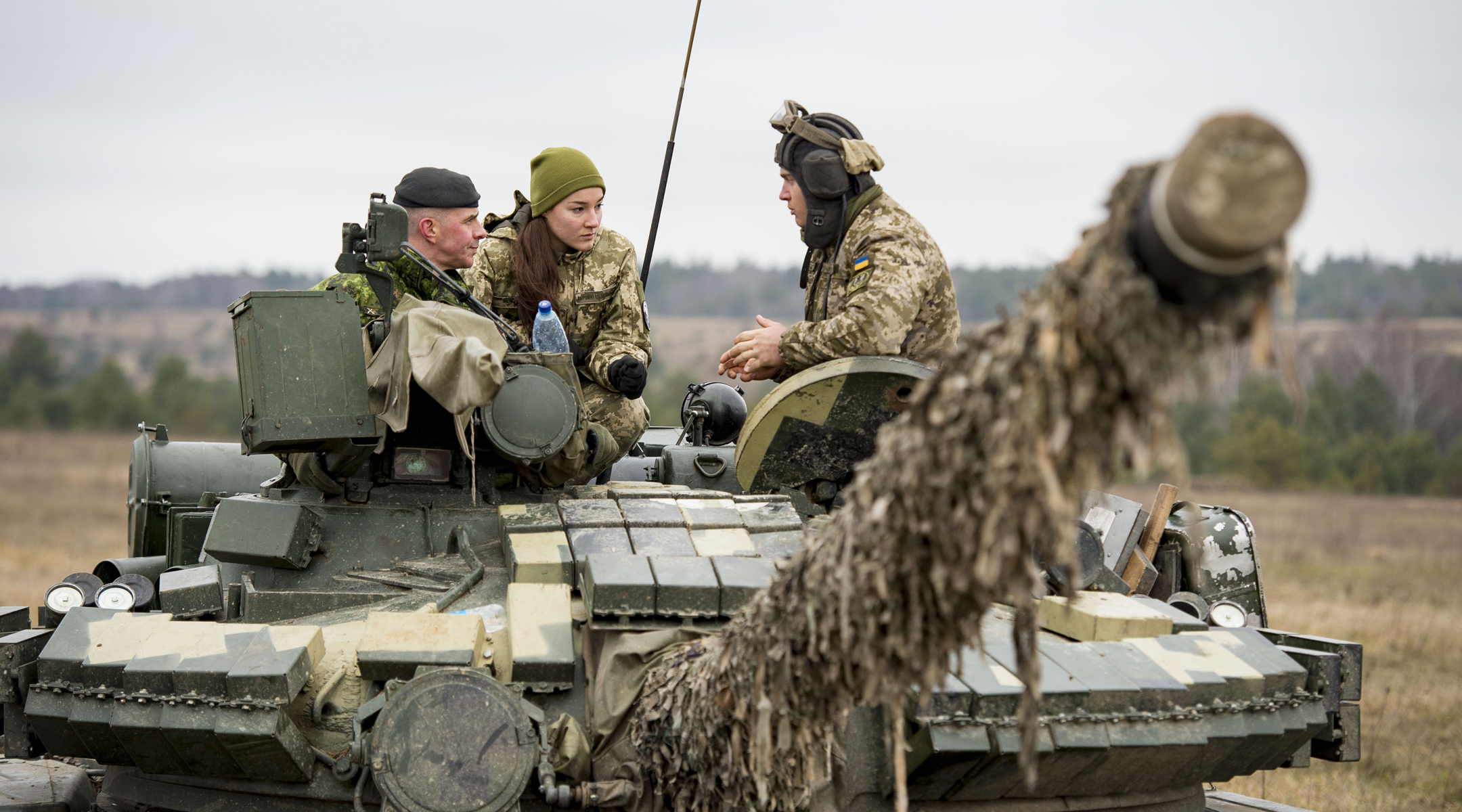 Q: And what are the main challenges that are facing them nowadays?
A: The conflict being prolonged is an issue because fatigue, wear and tear of soldiers who've been doing this for years and being rotated in and out of the conflict zone takes its toll. We understand that the Ukrainians are aware of that and they offer more and more support to make sure that soldiers stay fit and healthy both physically and mentally.
Q: Do you have soldiers of Ukrainian origin among your personnel? Do they feel any special role in this mission?
A: We have several soldiers who are of Ukrainian descent. They speak the language so they are used as translators and advisors. They do take a very active role and are very proud of coming back home let's say.
Q: Did you have a chance to communicate with the local population? How they react to the presence of Canadian soldiers on their soil?
A: We travel openly in military uniform and everywhere we've been the reception has been very, very positive, be it in western Ukraine, in the capital or elsewhere. The reception without a doubt is very positive everywhere we go.
Q: Do you receive any feedback about the usefulness of the training on the real battlefield?
A: Yes, we call it "a feedback loop." As far as we are involved both in collective and individual training, we can validate at either end of the spectrum if instructions, training and education that we are giving are worthwhile. The feedback shows that it is. The best example will be in a medical field where we train combat medics. There are real applications to the training that we are giving - saved lives of Ukrainian soldiers.
Q: Canada has training missions in other parts of the world as well. What's special about mission in Ukraine?
A: Canada has indeed been involved in security forces capability building missions elsewhere: in Afghanistan, Iraq, as well as some parts of Africa. The difference with the UAF is perhaps that they are a larger, more mature and advanced organization than other security forces with whom we've worked before.
Q: Ukrainian military personnel is being trained in nine different locations. But you only have around 200 CAF members in Ukraine. Is it enough to perform your tasks?
A: It's never enough to do what we'd like to, however, the resources we have, the personnel we use in those different locations are very well-employed, they are force multipliers everywhere they go. Be it in developing standards, training plans or assessing, we believe that the right soldiers with the right skills will do a job that many more people usually required to complete.
Q: Do you provide advice to the senior leadership of the UAF?
A: That would be a territory to explore at this point. We started six rotations ago in collective training and now try to have more institutional and enduring effects. But to achieve that we have to move up the value scale. So engaging more senior Ukrainian armed forces deciders and leaders will be the next step.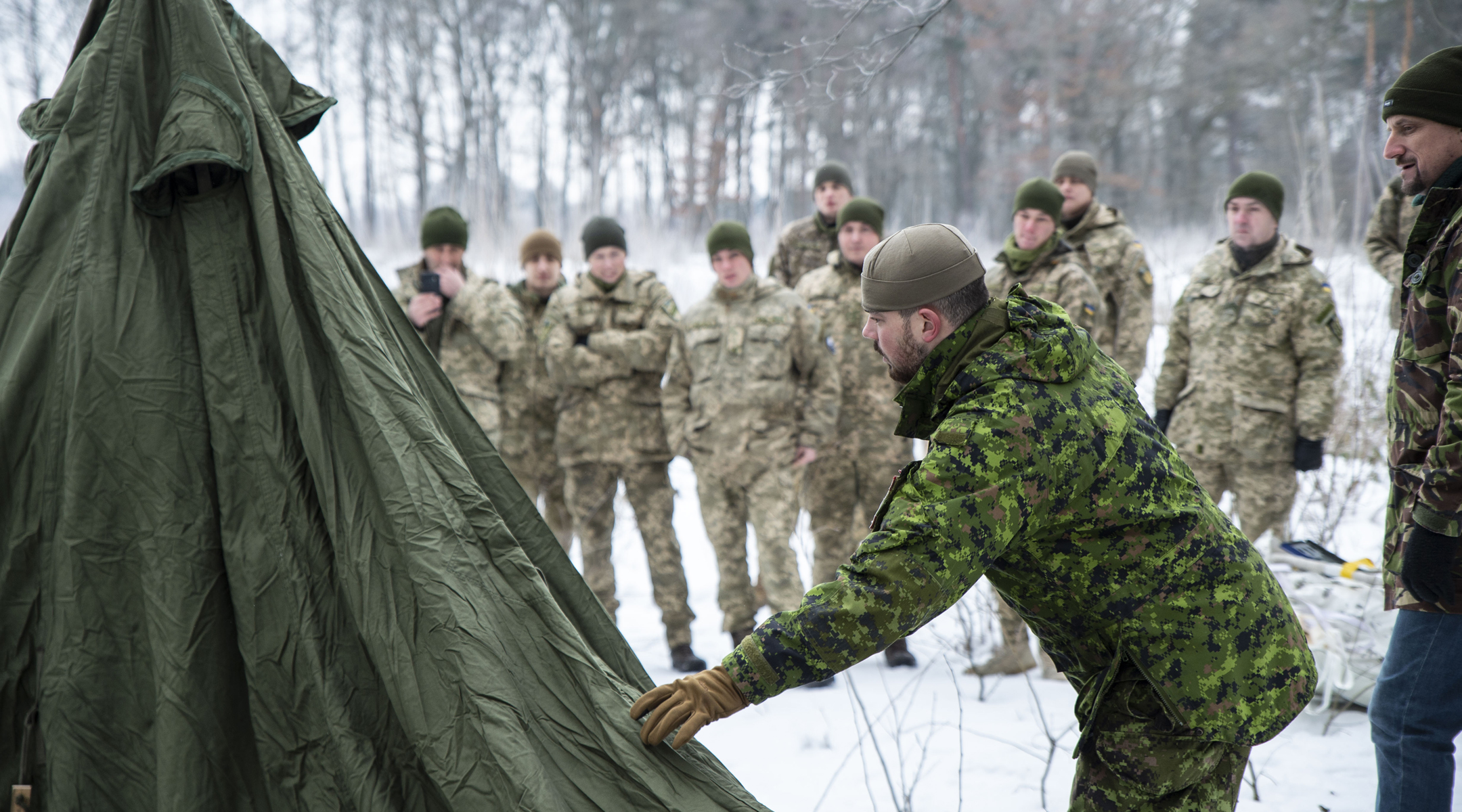 Q: Are there any important aspects of training that are left out from Operation UNIFIER at the moment?
A: We stay within the task that we are given. We have several training groups working different efforts and always trying to find more opportunities to influence higher up the value scale also bearing in mind that we want our job here to have a longlasting effect.
Maksym Nalyvaiko, Ottawa
Photo credit: Aviator Stéphanie Labossière, Joint Task Force-Ukraine