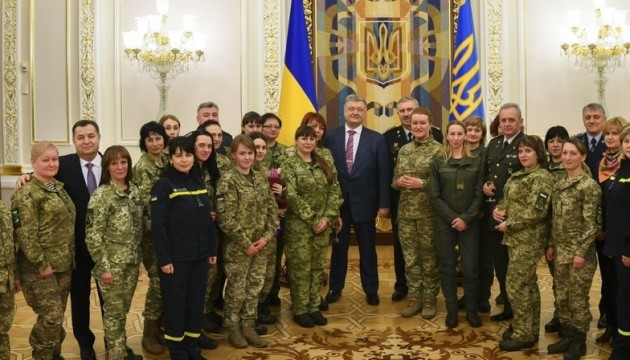 President presents awards to Ukrainian women soldiers
Supreme Commander-in-Chief of the Ukrainian Armed Forces, President Petro Poroshenko has presented awards to women representatives of law enforcement agencies who participated in deterring Russian aggression in eastern Ukraine, according to a statement posted on the website of the Presidential Administration.
"For all five years, during which Ukraine has opposed hostile aggression, women have been side by side with men warriors. This is a feature of the Ukrainian Armed Forces and other law enforcement units," Poroshenko said.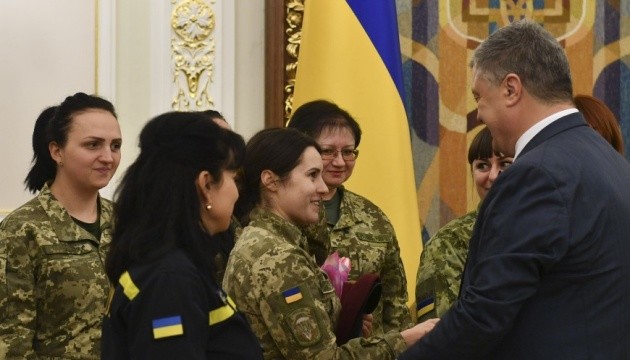 He stressed that along with changes in equipping the army, the number of women in the Ukrainian army had sharply increased.
"I welcome these changes. I congratulate everyone who has made a decision to join the defense of the state. There are women warriors, but at the same time they are women guardians. In combat positions where women are present, discipline and behavior are completely different. Women cement our defense and give strength to those who are on the frontline," Poroshenko said.