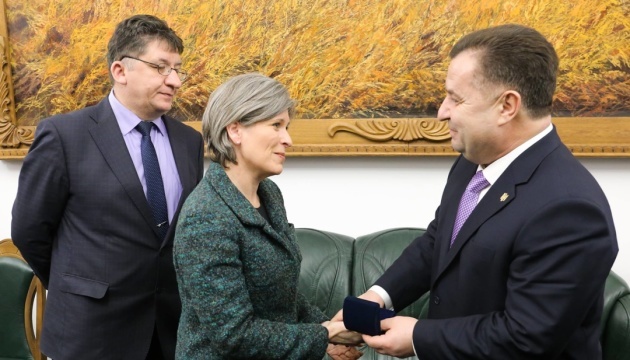 Poltorak, U.S. Senator discuss joint fight against hybrid Russian aggression
Ukrainian Defense Minister Stepan Poltorak met with members of the U.S. delegation headed by Senator Joni Ernst on February 18 to discuss bilateral cooperation with a view to strengthening Ukraine's defense capabilities, according to the website of the Ukrainian government.
"The position on conducting deep reform of the Ukrainian army for the development of modern operational capabilities in the interests of protecting the state and gaining military criteria for NATO membership remains fundamental," Poltorak said, noting that the irreversibility of the Euro-Atlantic course of development of the state is enshrined in the Constitution of Ukraine.
Ernst, in turn, assured Ukraine of further support from both chambers of the U.S. parliament and the readiness to introduce new legislative acts that would strengthen Ukraine's ability to resist Russia's aggression.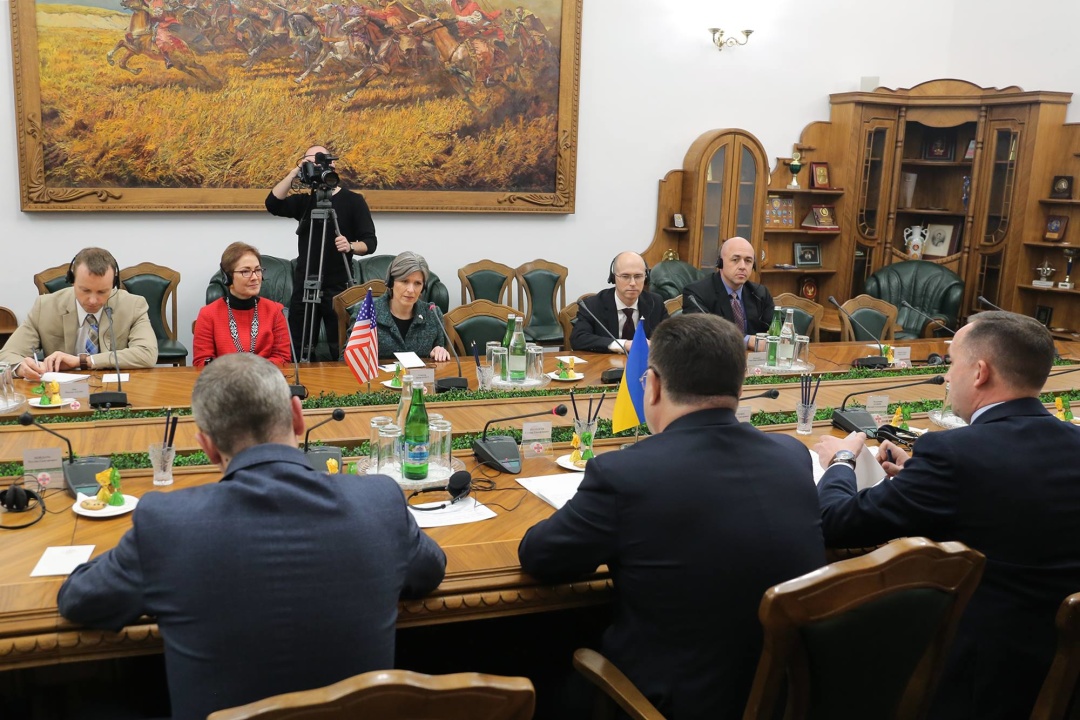 The sides also discussed urgent issues related to the situation in Russian-occupied Crimea and eastern Ukraine, as well as a joint fight against hybrid Russian aggression.
Special attention was paid to the issues of reforming the system of defense procurement for the needs of the Ukrainian Armed Forces and intensifying military and technical cooperation with the United States.