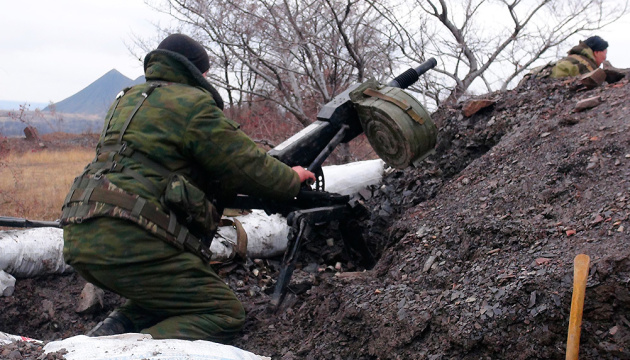 Russia-led forces fire on JCCC monitors' car in Luhansk region
Russia-led forces have fired on a car of the monitoring mission of the Joint Center for Control and Coordination (JCCC) in Donbas from an anti-tank grenade launcher, the press center of the Joint Forces Operation (JFO) headquarters has reported.
A mine launched by illegal armed groups hit the ground a meter away from the left side of the vehicle, the report said.
Ukrainian officers carried out a task near the contact line in the vicinity of Travneve in Luhansk region on Sunday, February 17. The enemy opened fire on them from an anti-tank grenade launcher.
"The insidious and provocative actions of Russian mercenaries indicate that this was done deliberately. The car miraculously was not damaged and people staying inside were not injured," the headquarters said.
The Ukrainian side of the JCCC called the actions of the occupation groups "unacceptable and irresponsible."
"With similar aggressive armed attacks, the invaders are trying to intimidate the military personnel of the Ukrainian side of the JCCC and make them end the work on monitoring and recording their insidious activity in Donbas," the report said.