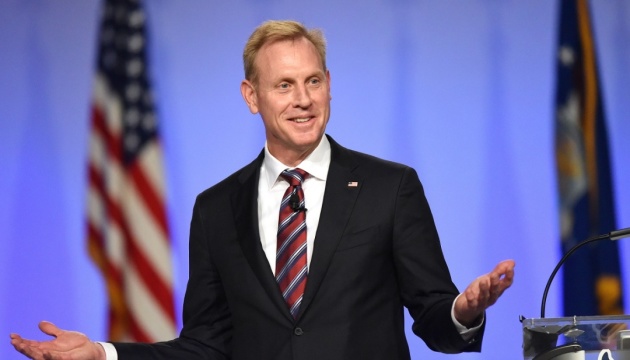 U.S. praises Ukraine for making reforms in defense sector
The United States highly appreciates Ukraine's achievements in terms of reforms in the defense sector and calls for further progress.
Acting Secretary of Defense Patrick M. Shanahan said this during a meeting with Ukrainian Defense Minister Stepan Poltorak at NATO Headquarters in Brussels, Belgium, on Thursday, February 14, the U.S. Department of Defense informed in a report.
"Secretary Shanahan praised Minister Poltorak for his leadership in making reforms to Ukraine's defense sector and emphasized the need for continued progress in implementing key provisions of Ukraine's Law on National Security in support of a secure and democratic Ukraine," the report says.
In addition, Secretary Shanahan reaffirmed U.S. commitment to security assistance efforts to build the capacity of Ukraine's forces to more effectively defend itself against Russian aggression.
He condemned Russia's unjustified attack on Ukrainian naval vessels near the Kerch Strait, and reaffirmed U.S. commitment to maintain pressure on Russia to immediately return detained crew members and seized vessels.
At the same time, he reiterated that the United States remains steadfast in its support for Ukraine's sovereignty and territorial integrity within its internationally recognized borders.
As reported, on February 13-14, a delegation of the Defense Ministry of Ukraine headed by Defense Minister Stepan Poltorak made a visit to NATO Headquarters. The Ukrainian delegation took part in events within a meeting of NATO's North Atlantic Council at the level of defense ministers of NATO member states.
ish