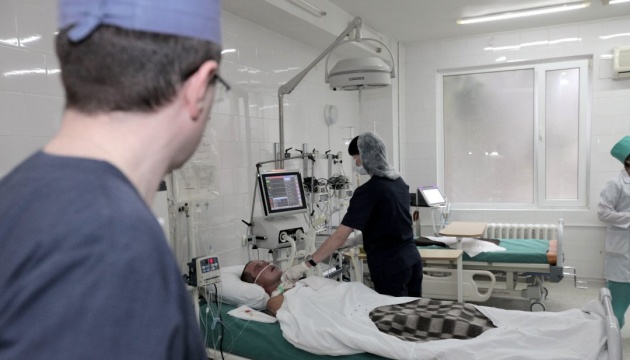 Sixty-three Ukrainian combat veterans undergo medical rehabilitation abroad
Last year, 63 participants in the combat operations in eastern Ukraine underwent medical rehabilitation abroad. This year, the rehabilitation is planned for 15 people every month.
"The rehabilitation takes place in Bulgaria, and 63 wounded ATO participants received all the necessary medical assistance abroad last year. This year's plans are more ambitious. The rehabilitation of 15 people in the specialized foreign centers is planned every month," Ukrainian Minister of Veterans' Affairs Iryna Fryz posted on Facebook.
As the minister noted, the medical rehabilitation is carried out with the support of the NATO trust fund.
"First of all, these are the medical rehabilitation programs the NSPA (NATO Support and Procurement Agency) deals with. The medical rehabilitation is provided to veterans with funding from the relevant NATO trust fund," Fryz noted.
As reported, the cooperation within the framework of the NATO-Ukraine Medical Rehabilitation Trust Fund will continue until 2020.